This is an archived article and the information in the article may be outdated. Please look at the time stamp on the story to see when it was last updated.
KANSAS CITY, Mo. — A Vietnam War veteran and his wife were held at gunpoint during a violent South Kansas City home invasion.
The grandparents thought they might die, when two young men got inside their house and demanded money and weapons.
Investigators believe the war vet's military pride might have put a target on his back – when two burglars noticed his Marine Corps hat and an American flag hanging from his porch.
The small signs made the crooks believe Mark McCunniff and his wife, Cheryl, had guns in their house they could steal.
"This was the scariest time since Vietnam," Mark said of the violent encounter.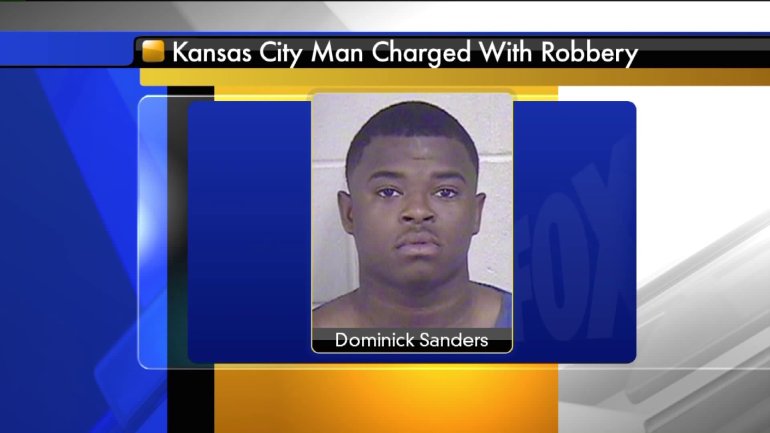 Prosecutors said 19-year-old Dominick Sanders and another young man approached the couple's driveway on Winchester Avenue and pretended to be looking for a lost dog.
Cheryl said the duo even showed her a photo of a puppy, so she offered to write down their phone number in case she saw it.
The strangers used the ruse to get inside the house, where they whipped out guns.
"They grabbed me around the neck in a chokehold," Cheryl said.
"Threw her down there on the floor," Mark added.
"With a gun pointing at my head," Cheryl continued.
"And then they started yelling, 'We'll kill her! We're going to kill her! We'll kill you if you don't tell us where the money and the guns are!'" Mark said.
The couple stayed calm and cooperated.
"They were using Cheryl as a hostage and they were giving me instructions," Mark said.
Mark kept his cool, even as the intruders dragged Cheryl up the stairs by her neck.
"I kept saying I couldn't breathe," she said. "I felt helpless. I think, 'there's not anything he can do. If I'm going to die, I'm going to die…"
Prosecutors said once Sanders and his accomplice got two revolvers and a few hundred bucks, they took off. But soon after, Sanders, who is well known to law enforcement, was arrested on warrants and charged with robbery.
The arrest was a relief to Mark and Cheryl, but the targeted crime has left them feeling on edge.
"It really is angering to think that somebody's risked their life," Cheryl said of Mark's service overseas, "and was over there for over a year, and now somebody comes in their house and tries to kill him? I don`t understand that."
Police have yet to arrest the second suspect. But police have been looking for Sanders for months.
He's accused of robbing older people in their homes and is already facing three felony charges for burglary and receiving stolen property. The first time he went to jail, he was released because he promised to report to court, but never showed.
This time, he's being held on a $100,000 cash-only bond. He's due in court in March on multiple occasions to answer to four separate sets of charges.