This is an archived article and the information in the article may be outdated. Please look at the time stamp on the story to see when it was last updated.
KANSAS CITY, Kan. – Family of a woman killed in 1989 is breathing a sigh of relief and convinced that police have finally put the right woman behind bars.
The arrest of a suspect in Sarah De Leon's murder took nearly three decades, and family says while they never gave up hope during the long wait, it's surreal to know the alleged killer is now charged.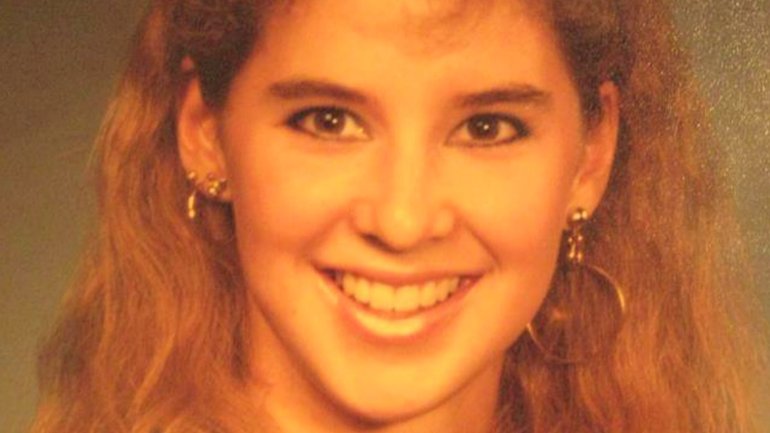 "I was like, this is amazing. And then I just started crying because I just couldn`t believe it," said Sarah's sister, Rachel Kennard.
A wave of relief washed over Kennard when she heard Carolyn Heckert was charged with murder, 26 years after the crime was committed.
"I still can`t believe it and it`s like, I want to see it on the news. I want to see her picture. I want to see her. And I just keep pushing the line of, I guess, reality, and so it`s just very surreal," Kennard described.
She said it's surreal to know that after all this time, they are closer than ever to getting justice for Sarah, a young woman who was just 18 when she was stabbed to death and dumped by railroad tracks in KCK back in 1989. FOX 4's Katie Banks also spoke to her mom over the phone on Thursday.
"It`s great that Sarah finally gets a voice, that she gets to be heard. That she is going to get some attention for the injustice that was done to her," said Gail Elieson. "It took a while for it to sink in. The policeman that I've been working with, one of the detectives, called me to let me know she had been picked up. He wanted me to know before it hit the news, which I appreciated very much."
Sarah's mom now lives out-of-state and says she had never met Heckert, but she knows the suspect dated Sarah's boyfriend before Sarah did, and says police have long suspected the crime was a result of romantic rivalry.
"She had no enemies except this one woman. She did not live a high-risk behavior life. She was just a really good young woman who didn`t deserve to die in this brutal way," Elieson said.
Turning her attention towards the suspect, Kennard says she hopes Heckert is convicted of the crime.
"I want this woman put away. That`s how convinced we are. We know. I just want her put away and that`s when the real closure will take place," she said.
Investigators credit advances in DNA technology with moving the case forward. If it goes to trial, Sarah's mom says she will return to Kansas City to watch it unfold in the courtroom.
Heckert faces a first degree murder charge in Wyandotte County, and is currently in custody in Clay County being held on a $1 million bond.