This is an archived article and the information in the article may be outdated. Please look at the time stamp on the story to see when it was last updated.
OLATHE, Kan. — They both had job interviews that week ahead, with promising new opportunities in their futures. But first, a family trip to Schlitterbahn on a free day for local government officials.
"I remember grabbing the keys off the hook, and I said, 'Honey, our lives are fixin' to change,'" Scott Schwab recalled. "I think about that. It was like, what the heck just happened to us?"
It was a Sunday in August 2016, back-to-school time, and what happened that day changed Scott, Michelle, Nathan, Alex and Isaac's lives in an unimaginable way. It would impact other lives, too.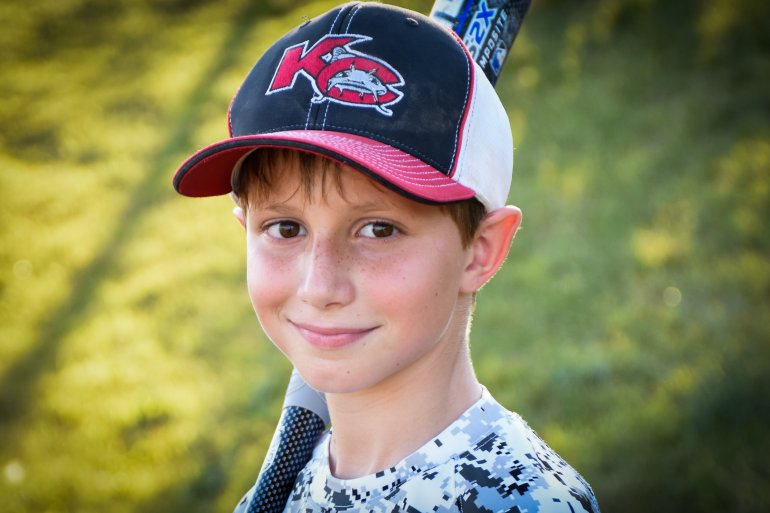 Ten-year-old Caleb Schwab and his brother Nathan climbed the 264 stairs to the top of Verrückt, the world's largest water slide. Caleb was placed in a raft with two women and died when the raft went airborne. Nathan wasn't hurt.
Now their father, Scott Schwab, is talking about their journey to this point two-and-a-half years after that horrific day for the first time locally.
See part 1 of John Holt's exclusive interview with Scott Schwab in the video above. See part 2 in the video below. 
He remembers it as a blur — bits and pieces of it coming back to him now and then in flashbacks — but prefers to focus on the now and the future.
"I had a lot of memories I just wasn't able to remember because I wasn't able to cope with memories. And now that it's been two years, things are coming back," Schwab told FOX4's John Holt during a sit-down interview.
The fact that criminal indictments have been handed up against the park's co-owner and others involved, that Verrückt remained standing while investigations went forward, and that other reminders like birthdays and milestones came and went, make the journey to recovery a long process for the family.
But Schwab credits their church family, LifeMission in Olathe and their faith for making it this far.
"God is real, and he's been very real to me. Palpable. To my wife and to our kids, too. The difference is people want to believe who God is. I just surrender and say, 'Whoever you are I don't care. I just need you.'"
Counseling has helped, too, along with friends and even new friends.
The Kansas City Royals hosted the family about a month after the tragedy, giving them a break from feeling trapped in their home. Players and coaches embraced the family. Alex Gordon promised young Alex Schwab he'd hit a home run for them that night.
Gordon hit two.
"I didn't know how big and generous that day was going to be." Schwab said. "But it was the first time my boys were boys again. They weren't just grieving. They were smiling."
He said there are good days and bad days, and that the good days are starting to outnumber the bad days. His recent campaign for secretary of state in Kansas was a welcome distraction, the decision to run made before Caleb died. The current representative for Kansas' 49th State House district won his race and will be sworn in in January.
In the meantime, the family continues to cope and, he said, remain strong.
"There's a hole in our family, and we're learning to live with that," he said.
It's a process, Scott Schwab knows, will go on forever. But he wants everyone to know they're fine and grateful for all the love and support that has surrounded them from all over the world.