This is an archived article and the information in the article may be outdated. Please look at the time stamp on the story to see when it was last updated.
KANSAS CITY, Mo. — A metro family says their search for a missing loved one is over. Now, a new search begins for her family: a search for answers.
On Thursday, police officially identified the human remains found in rural Cass County as Vernece Brown, the 18-year-old who went missing on Valentine's Day this year. Police have classified her death as a homicide.
"February 14th was the last time anybody saw her. It`s just hard. We're trying to just get some kind of closure, so we can be a little bit more at ease with the now loss of our loved one," said Alicia Hyler, Brown's aunt.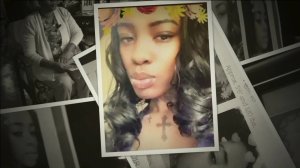 The long road to closure began last Friday for Brown's family. That's when mushroom hunters found Brown's body in a wooded area north of Harrisonville.
The remains were identified by the Jackson County Medical Examiner's office Thursday morning.
"At least we do know she was found, but the way — it`s not good," said Ricjana Carter, a close family friend.
Brown's aunt said they've spent hours upon hours searching for Brown, including the area where her remains were finally found.
"We canvased the area, canvased several areas. At this point, we just need any information so her mother can get closure, we can get closure. We`re just trying to lean up on our community so we can find some answers," Hyler said.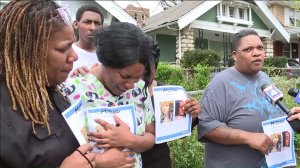 Brown's mom told FOX4 in a previous interview that her daughter was going on a date the day she disappeared.
Brown's sister later told detectives the 18-year-old left their home near 36th Street and Bales Avenue with an "older man" possibly in his 30s — a man family members said she'd only met earlier that day on social media.
Now that she`s been identified, her family wants to know why someone would do this.
"It`s been really hard. We`ve been searching, trying to come up with our own ideas, asking friends and family, and no one had any answers," Carter said.
Detectives with the Cass County Sheriff's Office and Kansas City, Missouri, Police Department are working on the investigation at this time.
"She was bubbly. She was young. She was 19, getting ready to turn 19. She was 18. She was just beginning to live her life. A lot of things that we experience, she won`t have the opportunity to experience," Hyler said.
"We`re putting it in God`s hands," Carter said.
In April 2017, mushroom hunters also discovered the remains of two missing women, Jessica Runions and Kara Kopetsky. Those remains were found in a rural location approximately 10 miles to the west of the latest Cass County discovery.
Anyone with information is asked to call the TIPS Hotline at 816-474-8477.