This is an archived article and the information in the article may be outdated. Please look at the time stamp on the story to see when it was last updated.
KANSAS CITY, Mo. -- The Missouri State Highway Patrol Dive Team just arrived in Kansas City from Jefferson City to assist in the search for a car that reportedly drove into the Missouri River late Sunday night.
Divers with the Kansas City Fire Department spent about an hour at the riverfront searching for this car after calls came in, but with it being so dark they decided to call off the search because conditions were too dangrous.
Right now it's unclear if anyone was actually in the car when it drove into the Missouri River near 1st and Grand. Crews are treating it as if there was someone inside who drowned, but they won't know until they pull it out.
"Witnesses say they actually ran down the bank trying to look into the car to see if there was anybody in it, and they ran from just downstream the Heart of America to where we are standing right now, so it traveled quite a bit," KCFD Battalion Chief Larry Young said.
FOX 4 spoke with the couple who witnessed this incident. They were down by the riverfront around 9 p.m. when they saw a white sedan drive past them, straight into the water.
"We do have eyewitness reports of where they last saw it and usually vehicles, due to their weight, go straight to the bottom when they go under so it's only about 11 feet of water from where the witnesses say," Young said.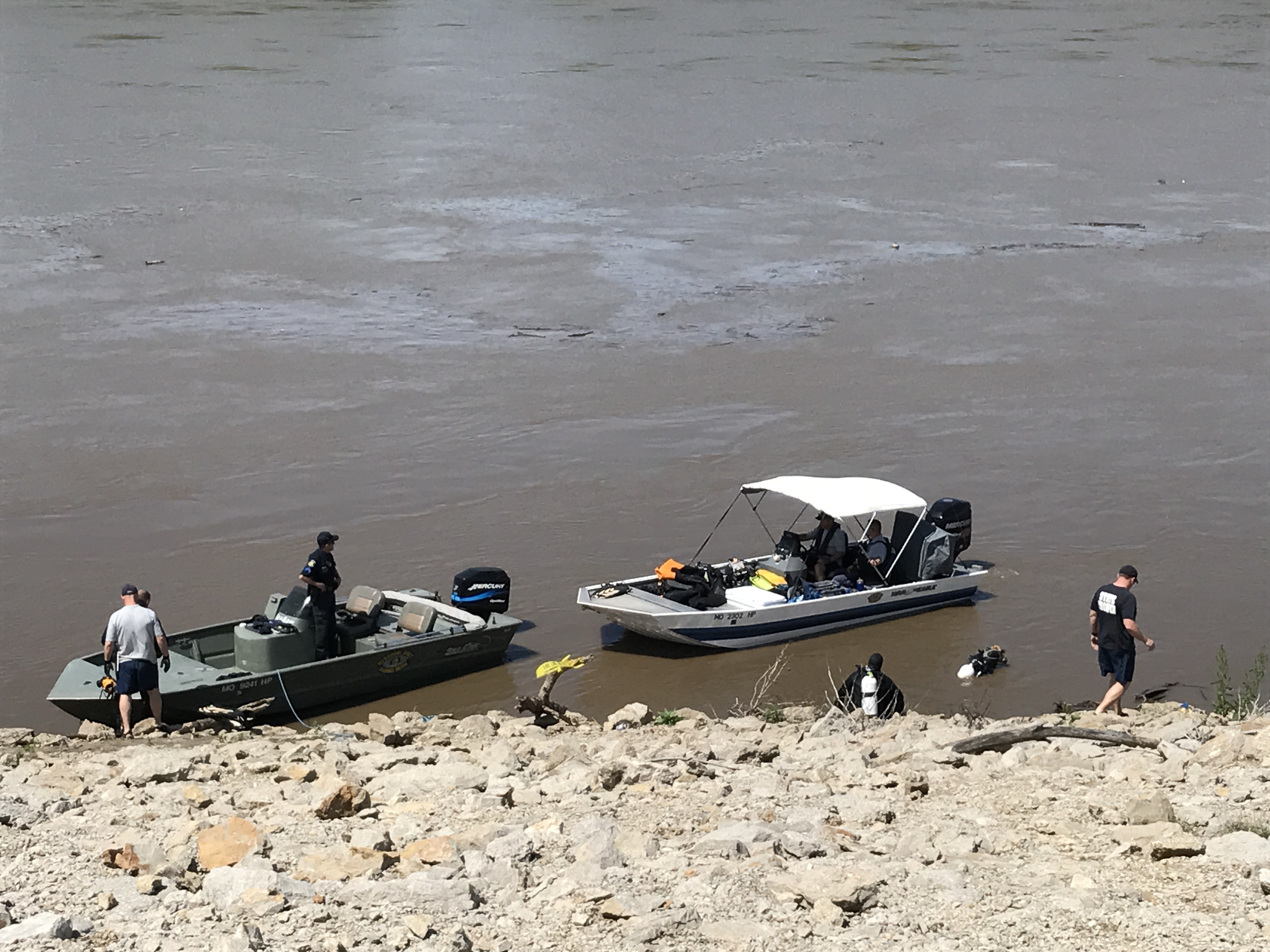 As it quickly sank, they called 911 and the fire department sent their search and rescue team to the area. Divers spent a little more than an hour in the river but could not find the car.
Around 10:30 p.m. they decided to postpone the search until morning due to safety concerns. Then at 10:38 p.m. Kansas City Fire Chief Paul Berardi tweeted that crews had located a potential vehicle with the help of sonar technology. The Missouri State Highway Patrol was expected to be on the scene when the sun comes up to assist in the recovery of that potential vehicle.
FOX 4 has a crew on the scene and will be providing updates as they become available.
Located/tagged potential location of vehicle with sonar. @KCPolice #HighwayPatrol will continue in am. All @KCMOFireDept boats out of water

— FIre Chief (@KCMOFireChief) April 17, 2017
Thank you @KCMOFireDept 's C102, C304, R1, R9, and R31, M559 Outstanding professional job. @KCPolice will secure scene. https://t.co/hshx0vjjPf

— FIre Chief (@KCMOFireChief) April 17, 2017