This is an archived article and the information in the article may be outdated. Please look at the time stamp on the story to see when it was last updated.
CASS COUNTY, Mo. — The FBI has been called in to assist in the delicate search of a remote area in Cass County, where human bones were found Monday evening by a mushroom hunter, and now remains of a second person have been found nearby in the area on Tuesday.
Authorities with Cass County now say they have found a second human skull in the wooded area near E. 233rd and State Route Y, south of Belton, where they found the first human skull on Monday. They also say they have been in contact with the families of Kara Koptesky and Jessica Runions, two young women missing from the Kansas City area, but could not confirm if the remains were that of these missing women.
Kara's mother and Jessica's mother have become friends, sharing the common and devastating bond of missing a child.
"I don't think I could get through this without them and my family and friends," said Jamie Runions, Jessica's mom. "It's just hard. It's the hardest thing anybody would have to go through."
"We are a team and when you have a missing child… People can say they understand how you feel but unless you have another child that's missing, you don't," said Beckford, Kara Kopetsky's mother. "It's not like any other thing and it's drawn us closer together and we are like sisters."
The Missouri State Highway Patrol has shut down approximately 6.5 miles of S. State Route Y between YY-Hwy and D-Hwy (Holmes Road) for the search. The road closure began at 12:30 p.m. and is expected to continue until dark. It could even continue until Wednesday.
Kara Kopetsky, from Belton, has been missing since May 2007, and Jessica Runions, a Raymore woman disappeared in September 2016. Kopetsky was last seen leaving Belton High School on May 4, 2007 and has not been seen since. Runions was last seen at a party Sept. 8, 2016 with her boyfriend and one of his friends, Kylr Yust.
"My feeling is Kara is gone but of course there is always that doubt in the back of your mind when you don't know 100 percent. You always hold onto that hope that's what you go on. But we need a resolution to this and we need to find out what happened to our girls. Good or bad, we just want them home.​," said Beckford. "They brought us here because they thought there would be some new information that would come in but it just hasn't panned out to be that way. We're still just waiting."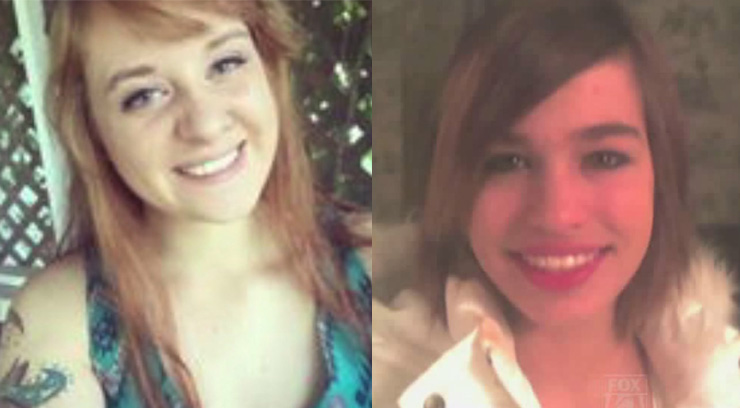 "Every hour, every day, every minute, we just hope and pray those answers come in and we find our daughters and we are able to put the dirt bag away for the rest of his life so he can't hurt anyone else again," said Beckford.
Kylr Yust was involved with Kara Koptesky before her disappearance. Yust has never been charged in her disappearance, but she and her mother, Rhonda Beckford, filed a restraining order against him shortly before she vanished. The order wasn't officially granted until after she disappeared.
Yust was also a friend of Jessica Runions. He has been charged in Jackson County with 'knowingly burning' in connection to Jessica Runions' case and car.  He was arrested in September 2016 at his family's home in Edwards, Mo., in Benton County, about two hours from Kansas City. He has not faced additional charges related to her disappearance.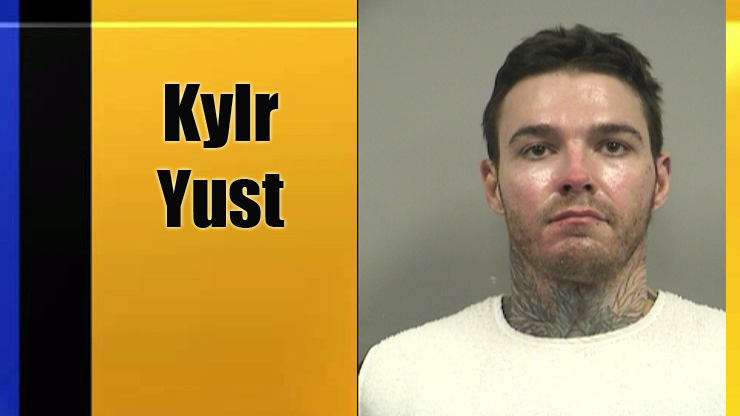 In 2011, Yust, then 22,  was charged with two counts of animal abuse, including smashing a kitten against a bathroom floor.  According to prosecutors, Yust allegedly smashed the head of a kitten against a bathroom floor on July 5, 2011, and then allegedly drowned two kittens in a bag in an area creek on July 20, 2011.
A week before the animal abuse charges, Yust was placed on two years probation after pleading guilty to beating and choking his 18-year-old pregnant girlfriend. According to police reports, Yust allegedly told the teen that he could dispose of body parts in a pig pen on a family ranch.
Family and friends of both woman have been searching for clues in their disappearance but have had no luck. Just in January, groups searching for Runions' body found two bodies while searching, but neither of those bodies belong to either of these women.
According to Captain Kevin Tieman, the skull recovered Monday has been sent to the Jackson County Medical Examiner for further examination.
FOX 4 has crews at the scene. Expect continuing coverage on fox4kc.com. If you're a Facebook user, check our Facebook page for live reports there as well. Download the app for news in between FOX 4 newscasts.