This is an archived article and the information in the article may be outdated. Please look at the time stamp on the story to see when it was last updated.
KANSAS CITY, Mo. — A second suspect has been charged in connection with the fatal shooting on Interstate 70 in Independence on Friday, Jackson County Prosecutor Jean Peters Baker announced Monday.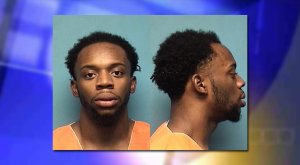 Donovan L. James, 18, of Kansas City, is charged with 2nd degree murder, unlawful use of a weapon, and armed criminal action.
Prosecutors charged Michael T. Dumas, 26, of Pleasant Hill, with 2nd degree murder and armed criminal action on Saturday.
Court records state that witnesses told Independence police they saw shots fired from an occupant of a black vehicle at a silver vehicle, and that the victim had exchanged words with a man at a nearby gas station before the shooting.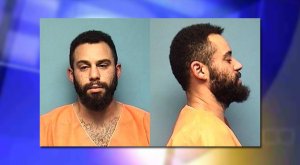 The victim, identified as 18-year-old Phillip Anderson, eventually ended up at a QuikTrip in the area of 40 Highway and Sterling where officers roped off the gas station in crime scene tape. The shooting victim was found behind the store. There are about three miles in between where shots were first reported and the QT.
Witnesses told police James leaned out the back of a passenger window and shot at the other vehicle. James later admitted to authorities that he fired shot near I-70 and Noland Road.
Police found Dumas's vehicle abandoned near the stadiums, where witnesses said Dumas was hiding in the woods.
Prosecutors have requested a $200,000 cash bond for James.