This is an archived article and the information in the article may be outdated. Please look at the time stamp on the story to see when it was last updated.
KANSAS CITY, Mo. — The third and final suspect has been sentenced to prison for killing a 3-year-old Kansas City boy while he slept. SirTerry Stevenson, 26, was sentenced Wednesday to 15 years in prison in total after pleading guilty earlier that day to second-degree murder, unlawful use of a weapon and two counts of armed criminal action.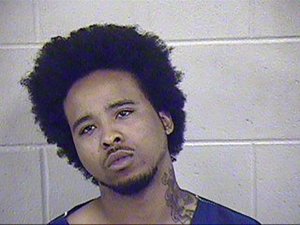 Three-year-old Amorian Hale was shot to death as he slept in his home at 67th and Walrond in May 2015. At Wednesday's sentencing, Stevenson told Amorian's family he was sorry about the boy's death. Stevenson is the third suspect to be convicted and sentenced in the little boy's death. In December, 
Dominique Marchbanks
 was sentenced to life plus 165 years in prison for his role in the murder. The third suspect, Sulif Wilkins, was convicted of manslaughter and was sentenced to prison. According to prosecutors, the shooting was apparent retaliation for a fatal shooting that left Marchbanks' brother dead months earlier.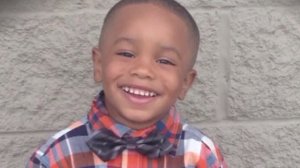 Court documents say Marchbanks was a passenger in Stevenson's car when Marchbanks leaned out of the vehicle and shot into the boy's home before fleeing the scene. Stevenson also fired shots into the home, but it wasn't his bullet that killed Amorian. Amorian's grandfather, grandmother and mom got up on the stand Wednesday and talked about the bright little boy who was so excited to go to school but never got the chance. The loss has devastated their family. Amorian has two younger siblings, children who are affected by his death but don't know how to say how yet. "When they see the picture, they never ask, 'Who was that that was holding me?' That was your big brother," Amorian's grandfather Eric McKinney said. "That is all I can say about that." In front of Stevenson, Amorian's mother talked about the Sunday night she was awakened by a barrage of gunshots. She recalled running down the stairs of her house to the room where her three children were sleeping. Monet McKinney told the court she heard one more bullet go through the house, and it sounded different than the others. She said at that moment, she felt her heart break and knew what had happened. Screaming for Amorian, she opened the door to his bedroom and saw her boy shot in the head, dead on his bed. It's the brutal and painful truth of this kind of violence in Kansas City, ruining innocent and promising lives. "When he was first here, he had a hard time," McKinney said of his grandson's inspiration to his family. "When he was first born, he coded. He was such a fighter. The things you thought you couldn't do, you would look at him and say, 'I have no excuse,' and you would keep going." But the fact that all three men responsible for killing Amorian are now behind bars for a long time brings some closure to this family.