This is an archived article and the information in the article may be outdated. Please look at the time stamp on the story to see when it was last updated.
SEDALIA, Mo. -- A Sedalia man is behind bars, accused of horrific child abuse. The victims are three of his girlfriend's children who were allegedly beaten, starved, locked in closets and made to eat shoes.
Piles of TVs line the driveway, broken blinds in the windows, and toys litter the yard. Police say it's inside the Sedalia home where two girls and a boy, ages 12, 9 and 8, endured horrific abuse for four years.
Court records say James Hays Jr. lived at the home with his girlfriend, his three kids and her three kids.
Back on July 23, the aunt of the 12-, 9- and 8-year-olds took the kids to a nearby hospital after noticing they had "large bruises."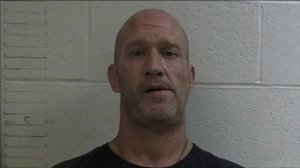 The children's mother told FOX4 she tried to escape 30 or 40 times over the years. But last week, she finally was able to knock Hays over and run with her kids to a neighbor's house, then get her sister's help.
Investigators interviewed all three kids, and court records detail the brutal abuse they endured.
One child had visible bruising on her legs. A neighbor who didn't want to be identified said there was a visible footprint on the girl's shin, and she had badly bruised ribs.
The children told police Hays would often "yell at them, kick them a lot and spank them" for "trying to get something to eat."
On one occasion, a child said Hays forced her to eat hot peppers and poured water over her head so that she "couldn't breathe."
The kids also said they were often shoved in bathroom and locked in with "bars" that Hays would "slam down." One child reported that their mom would try to "sneak food to them while locked in the bathroom."
Court records say more than once, the kids were made to take "several shoe laces" out of shoes, and Hays would "make them eat parts of the shoes." Whoever ate "most of a shoe" would get "to stop and eat real breakfast."
Hays is also accused of forcing the kids to do jumping jacks, squats and push-ups, and if he wasn't satisfied, the kids said he'd "kick, spank and swat with a belt" with "little pointy metal things on it."
Court records say Hays would also use a "spatula and hanger" to beat them. The abuse often leading to "bruises" and "bleeding."
Police searched the house Monday, finding many of the conditions the kids described, including metal brackets and bars near the doors. Hays was arrested and now faces three counts of felony child abuse.
The children are staying with extended family members.
Hays is being held on $1 million bond. He has extensive criminal history, including a past partner, who filed a restraining order against him.