This is an archived article and the information in the article may be outdated. Please look at the time stamp on the story to see when it was last updated.
KANSAS CITY, Kan. -- Crews worked to clear the scene caused when a semi that turned over on its side in the southbound lanes of 635 near State Ave., in Kansas City, Kan.  At 9:30 a.m., all southbound lanes continued to be blocked by the semi and traffic was moving along slowly on the shoulder.
Uprighting the semi is arduous because of its load of heavy lava rock. Two tow trucks were called to the scene and were going to try to lift up the truck with the lava rock still in the trailer. Crews were eventually able to hoist the truck back onto its wheels and the load of lava rocks was mostly still contained in bundles.
No injuries have been reported and it remained unclear what caused the accident.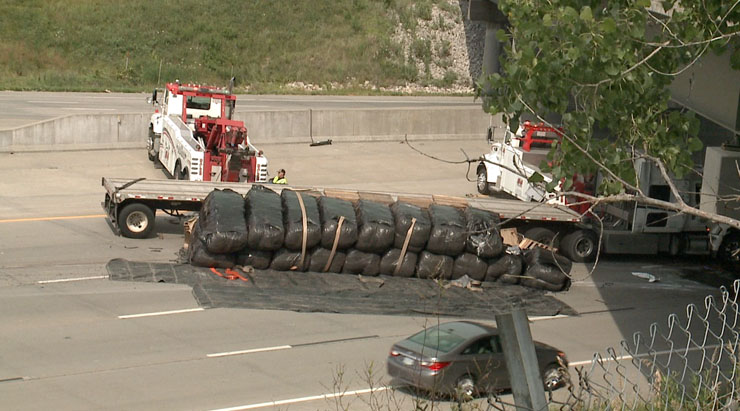 Earlier coverage: