This is an archived article and the information in the article may be outdated. Please look at the time stamp on the story to see when it was last updated.
OVERLAND PARK, Kan. -- The 73-year-old man suspected in the deadly shootings at two Jewish facilities in Johnson County, Kan., has been identified as Frazier Cross Jr, who also goes by the name of  Glenn Frazier Miller.
The Overland Park Police Department announced Cross's suspected involvement in a news conference on Tuesday. Formal charges are expected to be filed Tuesday. Police said they are classifying the shootings as a hate crime.
On Sunday, April 13, police said Cross shot and killed two people outside the Jewish Community Center -- identified as 14-year-old Reat Underwood and his grandfather, Dr. William Lewis Corporon. Another person was shot and killed outside Village Shalom, an assisted living facility in Leawood, Kan. That person has been identified as Terri Lamanno. She was at Village Shalom visiting her mother when she was gunned down.
CLICK HERE to watch Sunday's full news conference on deadly shootings outside Jewish community facilities.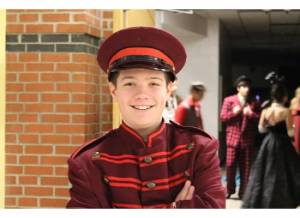 The Church of the Resurrection, a Methodist church in Leawood, confirmed that Underwood and Corporon were members of their congregation. They said the two were visiting the Jewish Community Center to participate in auditions for KC SuperStar, an "American Idol" style competition for high school singers in the metropolitan area, which was taking place there on Sunday.
Video of Underwood singing the National Anthem in 2013 at the Blue Valley Education Foundation was posted to YouTube. Watch it here.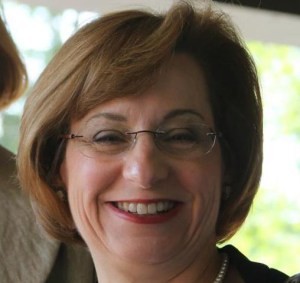 Terri LaManno, 53, worked for eight years as an occupational therapist at the Children's Center for the Visually Impaired. She was visiting her mother at Village Shalom Sunday when the gunman shot and killed her. She leaves a husband and two children.
The suspect, Frazier Cross Jr. is from Aurora, Mo., and has been booked into jail in Johnson County. Authorities announced in a Monday news conference that he will face charges of premeditated murder. They said they have classified the crime as a hate crime and will take the case to a grand jury.
The shootings were first reported at 1:03 p.m. outside the Jewish Community Center at 115th and Nall. Minutes later they received a call on another active shooting situation outside Village Shalom Retirement Community at 123rd and Nall.
The suspect was arrested at Valley Park Elementary School at 123rd and Lamar. At a news conference Sunday evening, police were asked about reports that the suspect was heard yelling "Heil Hitler" while he was in the police car.
"The suspect in the back of the (police) car made several statements," Chief Douglass said. "We are sifting through and vetting those for accuracy, number one, and number two, we're looking at them for their evidentiary value. It's too early to tell you what he may or may not have said, but we're trying to determine what that was at this point in time."
In all, the gunman shot at five people, police said. According to police, he used a shotgun. They were exploring the possibility that a handgun and an assault rifle were also involved.
What witnesses saw
The Jewish Community Center was on lockdown until shortly after 3 p.m. on Sunday. There is a gym at that location, which witnesses say is typically very busy during the weekend. Several witnesses say they took cover in the locker rooms of the building, including FOX 4's Melissa Stern, who was at the community center when shots were fired.
CLICK HERE to watch Melissa Stern's account of what happened while she was there.
Another witness, Mike Metcalf, said he and his son were also at the community center when they heard gunfire.
"My son and I were walking into the Jewish Community Center this afternoon for an umpire clinic, around the west side, and all of the sudden we heard a gunshot, a pretty loud gunshot," Metcalf said. "I turned to look to my right and I can see a man standing outside a car with a shotgun, what to me looked like a shotgun, and there was somebody laying on the ground."
Metcalf said he yelled at his son to run as fast as he could.
"There are no words to express the senselessness of what happened this afternoon," said Chief Douglass.
The back doors to the Jewish Community Center have extensive damage, according to police.
The Jewish Community Center's Facebook page released the following statement on Sunday afternoon:
"Our hearts go out to the families who have suffered loss on this tragic day. Our heartfelt gratitude as well to all those in Kansas City and around the world who have expressed sympathy, concern and support."