This is an archived article and the information in the article may be outdated. Please look at the time stamp on the story to see when it was last updated.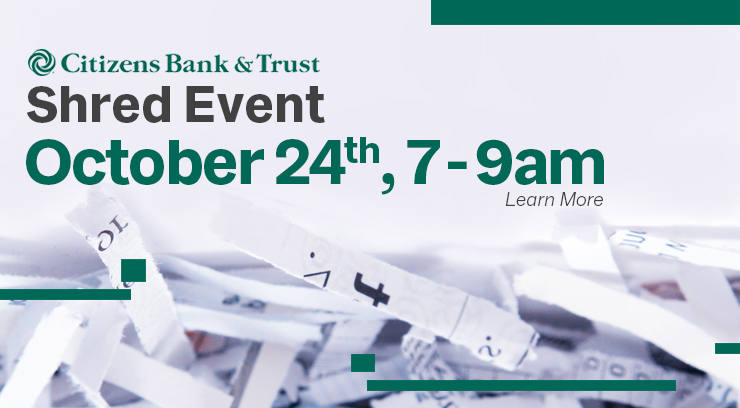 FOX4 is teaming up with Citizens Bank & Trust to help you shred your sensitive documents for free. Beginning at 7 a.m. on Thursday, October 24, visit either of these two bank branches to clear out your clutter securely:
Citizens Bank & Trust – 1150 NE Douglas Street Lee's Summit, Mo., 64086
Citizens Bank & Trust – 8450 N. Oak Trafficway Kansas City, Mo., 64155
The event will run between 7 and 9 a.m. at both locations, or until the trucks are full.
Here are the specifics about what you can and can't bring:
Two box maximum per person
Paper only (Do not need to remove staples, binder clips, or paper clips)
No electronics
No DVDs or CDs
You cannot leave your boxes there – use them to bring your files but you must take them with you
Furthermore, Harvesters will also be onsite collecting donations. You're welcome to bring canned, non-perishable items for the food bank.