This is an archived article and the information in the article may be outdated. Please look at the time stamp on the story to see when it was last updated.
CLINTON, Mo. — People in this small Henry County community say they can't believe they've lost another police officer Tuesday night, killed in the line of duty.
Two other officers also suffered gunshot wounds, in what neighbors describe as a shootout.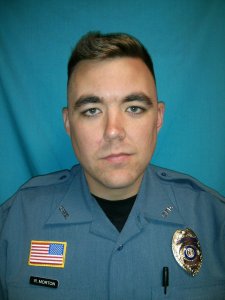 Police rushed to home near downtown Clinton just before 9:30 p.m. on what appeared to be some sort of domestic dispute, and man and woman arguing or fighting.
According to the Henry County sheriff, Clinton police officer Christopher Ryan Morton, who was known by his middle name, was one of the first to go inside as officers helped get the woman out.
Sheriff Kent Oberkrom said when officers returned, that's when the shooting started. Neighbors claim they saw the barrel of a rifle pointed at police as reinforcements took up defensive positions outside the home.
Neighbor Christina Littleton says she watched from her home as officers went in and out of the house several times, exchanging gunfire in an attempt to rescue the fallen officer trapped inside.
"I didn't see the cop because it was hard, the cop that went down, the first cop," Littleton said. "I saw one cop run across the street. His arm was all bloody and the other cop trying to tie it off. And then the ambulance."
The sheriff says a tactical team from Bates County eventually pulled out the body of officer Morton.
"All we could see was they had shields up," Littleton said. "They had several, five of them all together. You could see the ambulance lady come up with what looked like a board to me. They laid it down. They all pulled out, they put him down and they, you just see this blanket go over him and they brought it in the ambulance."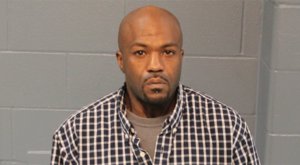 The highway patrol has identified the shooter as James Waters, 37, of Clinton. The tactical team later found him dead inside the house, but it's not clear yet how he died.
Neighbors told FOX 4 they did not know Waters. They say the woman police pulled out has lived there for quite some time. They knew her better, and say they regularly heard fighting or arguing at the house.
People in Clinton say they know all of their police officers, and Morton was no exception. He began working full time again after the death of officer Gary Michael last year. Neighbors say he has a military background and strong dedication to service.