This is an archived article and the information in the article may be outdated. Please look at the time stamp on the story to see when it was last updated.
KANSAS CITY, Kan. – The Wyandotte County prosecutor on Thursday charged Carolyn Heckert, 48, of Smithville, Mo., with a murder committed almost 27 years ago.
The arrest on Wednesday and charges on Thursday are in connection with the murder of Sarah DeLeon, who was 18 when she was killed on December 29, 1989.
Police say DeLeon suffered a head wound and was stabbed multiple times before someone dumped her body by railroad tracks near I-435 and Wolcott Drive. DeLeon was a Kansas City Kansas Community College student at the time of her death. Heckert would have been approximately 21-years-old at the time of the murder.
Heckert is being held on a $1 million bond and was taken into custody by US Marshals at about 3 p.m., Wednesday, Oct. 20.
FOX 4 spoke with DeLeon's family at a 2014 vigil.
"She was outgoing. She was friends with everybody. She didn't have any enemies and she was a lot of fun to be around, "Matt DeLeon said about his older sister. "It's hard to know that someone's out there, you know, living a life not deserved and they're walking free and Sarah's gone."
Heckert is currently in the Clay County, Mo., jail, awaiting extradition to Kansas.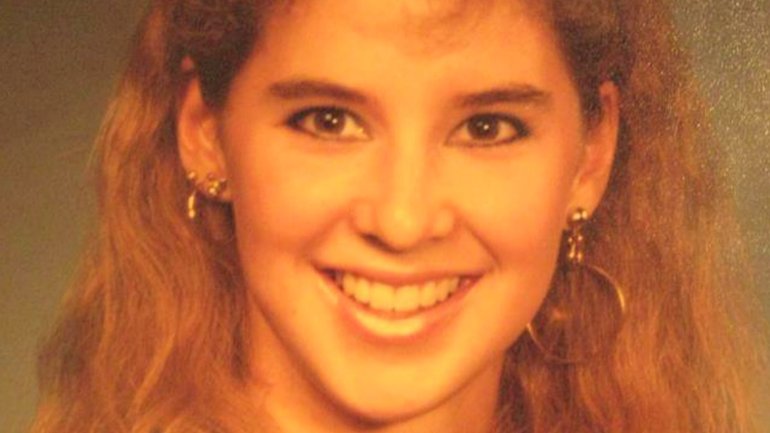 About five months ago, KCK police said they'd identified a suspect. Police say new DNA techniques and technology allowed detectives to re-open the case in 2014. At the time of that report, police only said the suspect was a woman who lives in the greater Kansas City area.
FOX 4 is awaiting more details from the Wyandotte County District Attorney's Office about extradition and the number of charges that Heckert faces.