This is an archived article and the information in the article may be outdated. Please look at the time stamp on the story to see when it was last updated.

NORTH KANSAS CITY, Mo. — The weather is expected to be beautiful, and that will only add to the fun coming up on Saturday, March 14 in North Kansas City. Each year, about 100,000 people line the streets for the Snake Saturday Parade and Festival.
The parade starts at 11:00 a.m. at 14th and Swift and heads north to Armour Rd, following the route onto Howell and ending at 18th and Howell.
Snake Saturday festivities actually begin Friday evening with the opening of the carnival area and the Annual Charity cook-off.
On Saturday, after the parade, the fun continues with food vendors, a free children's area and children's stage. FOX 4 will have a tent there, too!  Look for it and us! Bring $15 with you if you'd like to buy a FOX 4 Morning Show "Wake Up to a Smile" T-shirt. Proceeds will benefit the FOX 4 Love Fund for Children.  (Cash preferred. No checks.)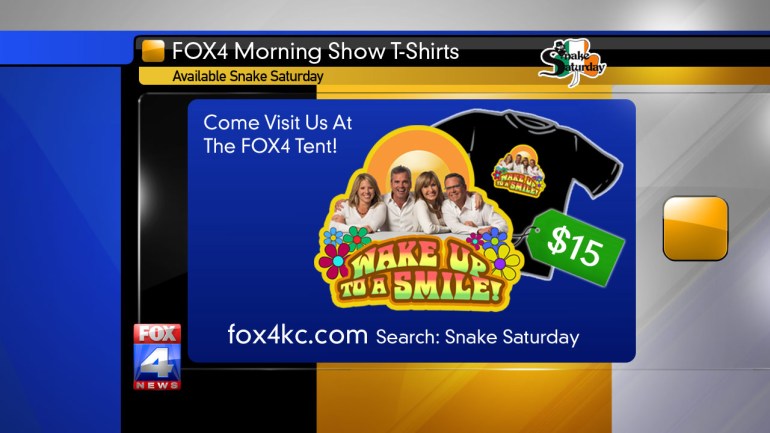 For more information about the parade or festival and other activities, head to the Snake Saturday website at www.SnakeSaturday.com.
Watch the video below for some of the fun from Snake Saturday-2014! Click here to follow Snake Saturday on facebook.