This is an archived article and the information in the article may be outdated. Please look at the time stamp on the story to see when it was last updated.
MARYVILLE, Mo. -- "It's kind of hard to just wrap your mind around it, to process it at first," said Wyatt Suhr, a friend of Morgan McCoy's.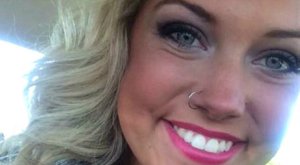 It's a somber first day back to school for students at Northwest Missouri State University, after the death of a sophomore from Liberty.
19-year old Morgan McCoy died when police say a drunk driver crashed into the Palms Bar and Grill.
Prosecutors have charged the 21-year-old man who they say was driving drunk when he slammed into a bar, killing McCoy early Sunday.
"She was just close friends with my fraternity through Greek life. She was in Sigma Kappa; I'm the President of Delta Sigma Phi. A number of my roommates are dating some of her roommates as well, so we all got pretty close over the school year, through social events and Greek life events," Suhr added.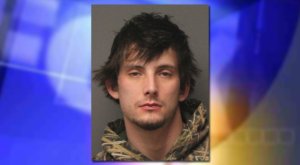 21-year-old Alex Allen Catterson of Maryville is the man prosecutors have charged with first degree involuntary manslaughter. Police said he was driving drunk.
"I was honestly in shock. I lost my mother when I was two years old to an asthma attack, and I always try to find purpose when things happen, something so tragic and out of the blue. She was doing nothing wrong; she wasn't putting herself in harm's way," Suhr explained.
Nodaway County Prosecuting Attorney Robert Rice has charged Catterson with first degree involuntary manslaughter.
"Yesterday was especially [somber]. It was very grey out, and you could tell it was just kind of a sad day, everybody was in this fog so to speak," Suhr said.
McCoy was transported to St. Francis Hospital, where she was pronounced dead. A Maryville city ordinance allows anyone 19 years old or older into bars.
"I was actually there the night it happened. I left around 11 o'clock, before it happened. I have friends who were there when it did happen, and they said it was just terrifying," Suhr recalled.
Friends and students have been posting on social media with thoughts and prayers for McCoy and her family, also adding that drinking and driving should never be an option.
"I believe it's selfish, really selfish. There is no way to justify what he did, I really hope he does pay," Suhr said about Catterson.
While members of her sorority -- Sigma Kappa -- declined to comment about their friend, they were handing out light blue ribbons for students to wear to show respect for McCoy.
"I think it does a good job showing how many lives she impacted," Suhr said. "It's a small way to show our respect, but I hope it goes a long way to her family to show that in her short 19 years that she did have a great life and she had great friends, and people cared about her."
Catterson is scheduled to make his first court appearance Tuesday morning.
Meanwhile, Maryville police want anyone who was in the bar at the time to contact them to provide a witness statement.
Please contact Maryville Department of Public Safety at (660) 562-3209 or stop by Maryville DPS at 222 East 3rd Street if you have any information.
Erik Schreiber, the owner of The Palms, set up a GoFundMe memorial fund to help McCoy's family with funeral expenses.