This is an archived article and the information in the article may be outdated. Please look at the time stamp on the story to see when it was last updated.
KANSAS CITY, Mo. — Several Kansas City-area schools are cancelling school Tuesday, anticipating many families will want to attend the Royal Celebration Parade at noon.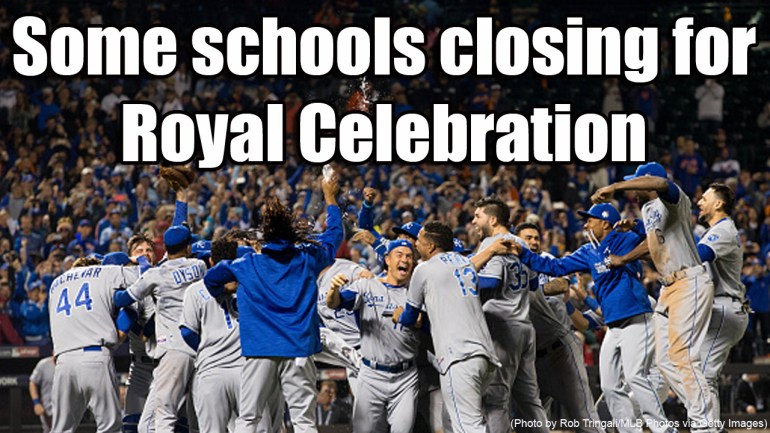 The districts that HAVE decided to cancel include:
Blue Springs School District
Blue Valley School District
Bonner Springs/Edwardsville Schools
De Soto School District
Excelsior Springs School District
Fort Osage School District
Gardner-Edgerton Schools
Grain Valley School District
Grandview School District
Hickman Mills School District
Hogan Prepatory School
Independence School District
Johnson County Community College
Kearney School District
Kansas City, Kan. School District
Kansas City, Kan. Community College (all classes)
Kansas City, Mo. School District  (decision came late Monday afternoon.)
Leavenworth USD 453
Liberty School District
Maple Valley State School
Metropolitan Community College
North Kansas City School District (changed their mind after originally announcing school would be in session.)
Oak Grove R-VI School District
Olathe School District
Osage School District
Park Hill School District
Park University (daytime classes)
Platte County School District
Raytown School District
Rockhurst 
Shawnee Mission School District
In a news conference Monday morning, Kansas City, Mo. Mayor Sly James asked everyone to remember that children would be present and that they should conduct themselves in a suitable manner.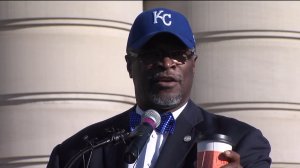 "Euphoric as we are, as happy as we are, celebratory as we want to be… that the entire world will be watching our city. We want to show them that our team and our city are classy, that we know how to conduct ourselves. Nobody has to get hurt. Nobody has to be pushed aside, that we can come together as a city, as a community, as a team, and enjoy this absolutely fantastic event after 30 years and show the rest of the world, and show New York,…."
"We want to make sure that we understand that we will have children with us tomorrow who have never seen this and if there were children born in 1986, this is the first time they've ever seen it. And when they tell their children about it, we want them to be able to tell them about how great this city was, how much fun we had, how brilliant the organization was, but we don't want to have any negatives," said Mayor Sly James.
Keep refreshing this page! We will continue to add updates if more school districts announce closures. Remember, if you can't make it to the parade in person, FOX 4 is broadcasting on-air and on our livestream as the official broadcast station. Find the parade, with exclusive access, on FOX 4 and fox4kc.com .
Question of the day: Will Blue Valley have school 11/3? Answer: No school 11/3 so families & employees can attend 2015 World Series parade.

— Blue Valley Schools (@bvschools) November 2, 2015
Olathe Public Schools will be closed on Tuesday, Nov. 3. https://t.co/xvwewTiTBE

— Olathe Public Schools (@olatheschools) November 2, 2015
Classes Canceled in the Shawnee Mission School District on Nov. 3. #SMSD https://t.co/maLJnke8dP pic.twitter.com/EBY0CT6Ffn

— SM School District (@theSMSD) November 2, 2015
School out in Park Hill tomorrow for @Royals celebration. More info on website: https://t.co/ht6LGqF2fw

— Park Hill Schools (@ParkHillSchools) November 2, 2015
LPS has made the decision to close Tuesday, November 3, 2015. Congrats to the @royals on a memorable season! https://t.co/lfTS2aQ1xm

— LPS53 (@LIBERTYSCHOOLS) November 2, 2015