This is an archived article and the information in the article may be outdated. Please look at the time stamp on the story to see when it was last updated.
KANSAS CITY, Mo. — The murder of a construction worker on the job in Kansas City now has others scared to go to work.
A sub-contractor working on a project for Spire Energy was shot and killed Tuesday by a man who witnesses said asked for a cigarette.
Co-workers said 23-year-old Johnathon Porter had it all — a new baby with his girlfriend and a new job to support his young family. Porter worked for InfraSource, contracted by Spire to work on a gas line replacement project going on throughout Kansas City.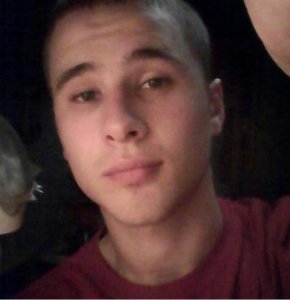 "Makes me very nervous, you know, to see this happening," said another sub-contractor who did not want to be identified for fear of losing his contract. "I just see it all the time, you know?"
He said he and his crews encounter tough situations on a daily basis.
"We face guys driving by. Some of them will point guns at you, and they speed trough where you are working," he said.
Witnesses said Porter was working with a crew at 9th and Brooklyn when a man with a dark complexion wearing a blue hoodie and gray sweatpants walked up to the crew and asked for a cigarette.
According to witnesses, the foreman said he didn't have any and asked the man to move out of the construction area.
That's when witnesses said the suspect began to walk off, then turned and yelled, "Y'all don't have to lie to me," and fired seven or eight shots towards the crew.
Porter was shot in the chest.
On Tuesday evening, police released a photo of someone they want to speak with about the deadly shooting. Police say that person is a black male about 25-30 years old and was wearing a dark-colored hoodie with gray pants. He was last seen walking northeast away from the scene of the shooting.
Anyone who can help police identify the man is asked to call the TIPS Hotline at 816-474-8477. All calls are anonymous, and there is a reward.
One of Porter's co-workers told FOX4, that crews are supposed to have protection while working, but that protection is a sheriff's deputy who monitors six or seven sites at a time, driving between them.
An executive for Spire would not go into specifics of the security plan but acknowledged that protection is provided. However, there was not a law enforcement officer at the site when Porter was killed.
In a statement sent to FOX4 by Molly LeCronier, vice president with Ward Public Relations, gave the following statement on behalf of InfraSource:
"We are deeply saddened today after one of our InfraSource employees was shot and killed this morning while working on a construction site in Kansas City, Missouri for our customer, Spire. We are actively cooperating with local law enforcement to determine the cause of this tragic incident. We ask that you hold our employee, his family and friends, and our InfraSource family in your thoughts and prayers. No other details have been confirmed at this time."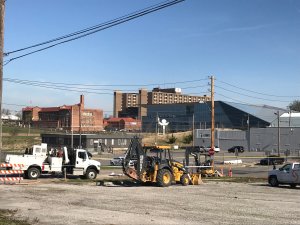 Jenny Gobble with Spire Energy also sent a statement regarding the shooting death of Porter, which reads:
"We are heartbroken today after an InfraSource employee performing work for Spire was shot at a Kansas City construction site. He later died at the hospital. Until we know more, we are working with police and InfraSource to pull crews off the streets in the Kansas City area. We ask that you hold this man, his family, his friends, InfraSource and utility workers, and our communities in your thoughts and prayers."
Both InfraSource and Spire shut down their field operations after the shooting and sent crews home.