This is an archived article and the information in the article may be outdated. Please look at the time stamp on the story to see when it was last updated.
RAYTOWN, Mo. -- Praying for a miracle; that's what people are doing at Independence Officer Tom Wagstaff's Raytown church.
"When I saw it, I thought, I sure hope it's not Tom. When I did... I was devastated," Yael Abouhalkah said.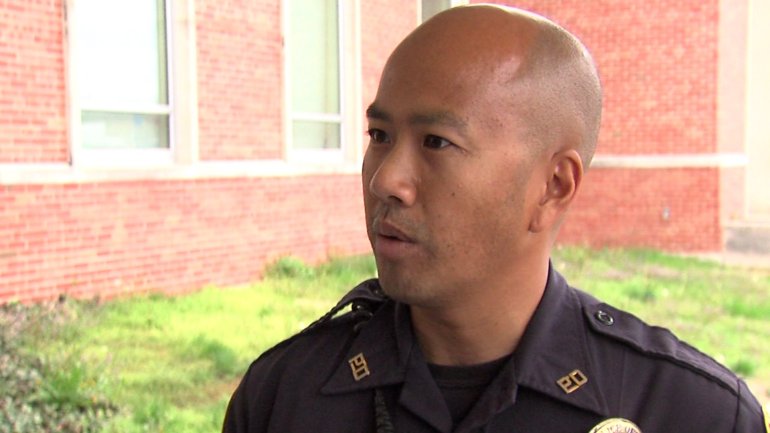 Wednesday was heartbreaking for the people of St. Matthews Episcopal Church. Tom, his wife Stacy and their two boys have been members for more than 10 years. In the church's sanctuary, they are family.
"They've given so much to this church over the years," Abouhalkah said.
In a somber twist of fate, the church is now returning the favor. The Father of St. Matthews has been by Stacy and Tom's side all day and evening. On what would normally be a quiet Wednesday, the church has been busy with members praying for a miracle.
"St. Matthews stands with the Wagstaff family. They're such an integral part of this church. We love them so much," Abouhalkah said.
Church members say Tom and Stacy are active in the community, donating and volunteering much of their time to people in need. Stacy teaches Sunday School classes, while their two boys are young leaders at the church. Friends say Tom is an amazing father and husband, who always wears a warm smile.
"He's just this quiet, kind of commanding presence, very loving. You can tell that how he deals with his kids," Abouhalkah said.
People at St. Matthews know what the doctors have told Officer Wagstaff's family and while the prognosis isn't the best, they're leaning on faith, and praying for a miracle.
"We need to stand behind them, we sure hope the entire Kansas City area does as well," Abouhalkah said.