This is an archived article and the information in the article may be outdated. Please look at the time stamp on the story to see when it was last updated.
KANSAS CITY, Mo. — Lawmakers from both Missouri and Kansas have sent out statements on where they stand on border processing facilities.
Several lawmakers have said illegal immigration is a big issue in the United States, but many don't agree with separating families.
As FOX4 gets statements from lawmakers, we'll post them here. You can read them below.
Background
A Trump administration policy starting back in April began the process of prosecuting as many border-crossing offenses as possible. The "zero tolerance policy" applies to all adults — regardless of whether adults cross into the country alone or with children.
The Justice Department can't prosecute adults along with their children. This has led to a sharp rise in family separations. Nearly 2,000 immigrant children were taken from parents during a six week period in April and May. This includes toddlers and infants. The children are being held in border processing facilities.
Since 2014, hundreds of thousands of children and families have escaped domestic violence, drug related crimes and gang activity in El Salvador, Guatemala and Honduras. Many of the refugees have looked to the United States for their new home. U.S. laws do provide asylum or refugee status to qualified applicants.
The problem, according to the Trump administration, is that smugglers and bad actors have taken advantage of this system and found ways to gain entry. Strict enforcement was seen as the answer to the problem.
The Central American refugee crisis developed during President Barack Obama's administration and continues under President Trump. The two administrations differ in their approaches to the crisis. The Justice Department under Obama made it a priority to deport dangerous people. President Trump since taking office has rolled back most of his predecessor's immigration framework.
President Trump's January 2017 executive order does not include a deportation priority list. It refers only to "criminal offenses." This includes both felonies and misdemeanors.
In April 2018, Attorney General Jeff Sessions rolled out the new zero-tolerance policy.
Statements from lawmakers
U.S. Sen. Jerry Moran (R-KS), Senate Appropriations Subcommittee on Commerce, Justice and Science (in charge of funding for the DOJ)
"Our immigration system is broken. This has become even more evident in the last week when children are being forcefully separated from their parents. I am working with Senate colleagues and administration officials to bring the current circumstance to an end. We can find appropriate ways to secure our borders and deter illegal immigration in a moral way that honors our values as Americans."
U.S. Sen. Pat Roberts (R-KS)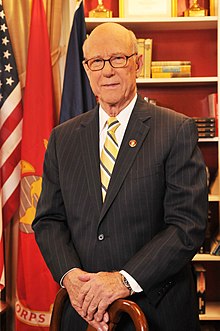 "While I firmly support enforcing our immigration laws, I am against using parental separation as a deterrent to illegal immigration. My concern, first and foremost, is the protection of the children."
U.S. Sen. Roy Blunt (R-MO)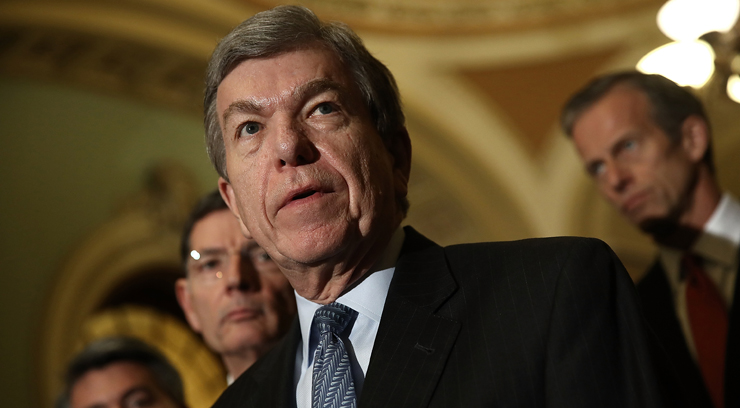 "We clearly have a border security problem. I agree with Mrs. Bush and Mrs. Trump that separating families does not meet the standard of who we are as a country.
Strengthening our border security and upholding our laws in a manner consistent with our values will help facilitate progress toward addressing all aspects of our broken immigration system."
U.S. Sen. Claire McCaskill (D-MO),  Senate Homeland Security and Governmental Affairs Committee
"The outrageous notion that children must be ripped from their families to secure the border is as false as it is cruel. As the Ranking Member of the Homeland Security Committee, I will be working to stop the Administration's misguided policy.
The idea that this policy is being used for deterrence and Congressional leverage is offensive. I need answers from DHS concerning the care of these children and their failure to even reunite children before they fly their parents out of the country."
U.S. Rep. Kevin Yoder (R-KS), Chairman of the House Homeland Security Subcommittee of Appropriations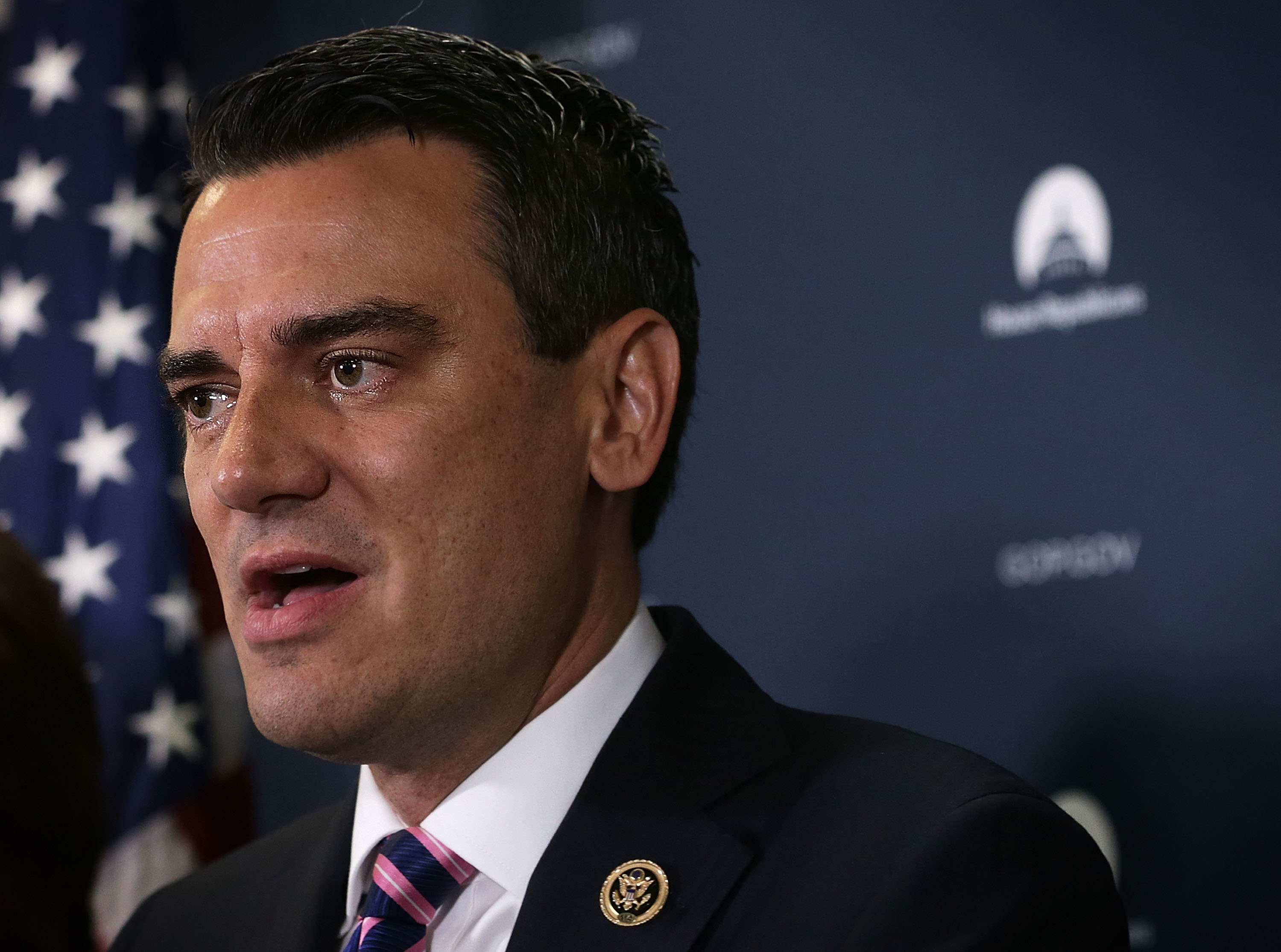 "As the son of a social worker, I know the human trauma that comes with children being separated from their parents. It takes a lasting, and sometimes even irreversible toll on the child's well being. That's why I'm demanding that Attorney General Jeff Sessions halt the practice of family separation at the border immediately as Congress works toward legislative solutions."
The text of his letter follows:
Attorney General Sessions,
Separating children from their families at the border is a policy many of my constituents and the American people in both political parties oppose. As Congress pursues legislation to address this issue this week, an interim solution is needed. I ask that you take immediate action to end the practice of separating children from families at the border.
As we know, there is an appropriate way to come to the United States and seek asylum that does not involve crossing the border illegally. Families who enter the border at a port of entry have their paperwork administered and are allowed to stay together as their case is adjudicated.
Yet, many individuals continue to cross our border illegally, and addressing that reality is an important charge for your office.
However, the remedy of immediately removing children from their parents is too harsh a penalty, especially given the dangerous circumstances some of these families are fleeing.
In these circumstances, and as long as a unified family would not present any immediate danger to the children, separating families should not occur. It is my understanding the Administration is using this practice to deter further illegal entry.
We can and we should protect our borders, but we must do it in a way that is humane and reasonable. I recently visited the Rio Grande Valley and saw firsthand the need to step up enforcement to protect against the flow of drugs and human trafficking at the border. But separating children from their parents should not be used as a deterrent.
The House of Representatives is poised to act on the most wide-ranging immigration and border security legislation in more than a decade. You need the ability to enforce federal immigration law while keeping families together.
We stand ready to make the appropriate and necessary changes to the law — at the President's own request — to give you that ability.
We also stand ready to provide needed resources to shelter these families together as their cases are adjudicated.
I appeal to you, as a Congressman but also as a father of young children, and I offer my partnership in finding solutions. I ask that all families receive just treatment under the law. I would appreciate a response to this letter and any further input your office would provide on a path forward.
Thank you for your service to the United States of America.
U.S. Rep. Emanuel Cleaver II (D-MO)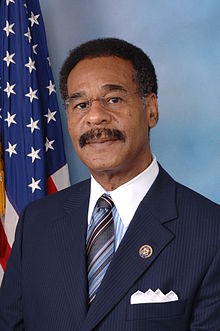 "This is perhaps the most painful period for me since I've been in an elected office.  This era, in American history, will likely be recorded as the season of coldness and cruelty. But the absolute worst part of this cruelty is not just what President Trump and Attorney General Jeff Sessions are doing; it is the silence of the Republican bystanders who know that this is wrong but refuse to speak out.
President Trump will be visiting only Republicans on Capitol Hill today, and all he wants is to build a wall. He wants to sign legislation that will allow him to build the wall and the fate of these children is left to swing in the balance.
There is absolutely no law that requires family separation. This is a Trump administration policy, and he could stop it with one phone call. Instead he is using these children as leverage to get what he wants by saying Democrats could change the law. The fact of the matter is, Republicans control the House and Speaker Paul Ryan is the only person who can call on a vote.
Even if we voted against everything put out there, we still need 218 votes to win, and it just won't happen. I'm going to continue working with Democratic leadership and the Hispanic Caucus to do whatever we can to protest and put an end to this inhumane practice of separating babies, toddlers, and children from their mothers."
U.S. Rep. Vicky Hartzler (R-MO)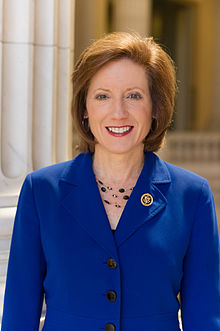 "This is a difficult issue and the Congresswoman is aware of it. The House is scheduled to take up two important pieces of immigration legislation this week that addresses this issue as well as provides a DACA solution and increased funding to secure our borders.  The Congresswoman is a strong supporter of legal immigration and hopes the Congress will come together and move a solution forward."