This is an archived article and the information in the article may be outdated. Please look at the time stamp on the story to see when it was last updated.
COOPER COUNTY, Mo. — One woman has been charged after making threats to Cooper County Detention Center personnel during the early morning hours Tuesday.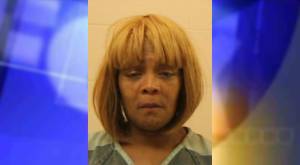 The Cooper County Sheriff's Office said that Kiwanese Erica Williams, 45, of St. Louis, has been charged with making a terrorist threat after she allegedly called the Cooper County Detention Center around 1:30 a.m. on Tuesday.
Records state that Williams told deputies on the phone that she was going to make the Orlando shooting seem small compared to what she was going to do to them. She allegedly made numerous references to the Orlando shooting, and said she was coming after the deputies.
She also told one deputy that no one from that office should go to work the next day, saying, "I'm going to game you," according to a court report.
Officers were able to track the calls back to Williams and worked with investigators in the St. Louis area to make an arrest.
Williams was transported to the Cooper County Detention Center. Her bond has been set at $100,000.