This is an archived article and the information in the article may be outdated. Please look at the time stamp on the story to see when it was last updated.
KANSAS CITY, Mo. — Worlds of Fun amusement park closed early Saturday as severe weather moved through the area, taking down trees, power lines, and even the park's iconic Tyrannosaurus Rex figure.
The large T. Rex that stands at the front of the park near the park sign was knocked over Saturday evening. It was too dark to tell the full extent of the damage.
FOX 4's Shayla Patrick went to the site to check out the damage, where park goers told her that they had to take cover in park restaurants or public restrooms as the storm hit.
Fallen tree limbs could be seen inside the park, but the full extent of the damage will not be known until Sunday morning.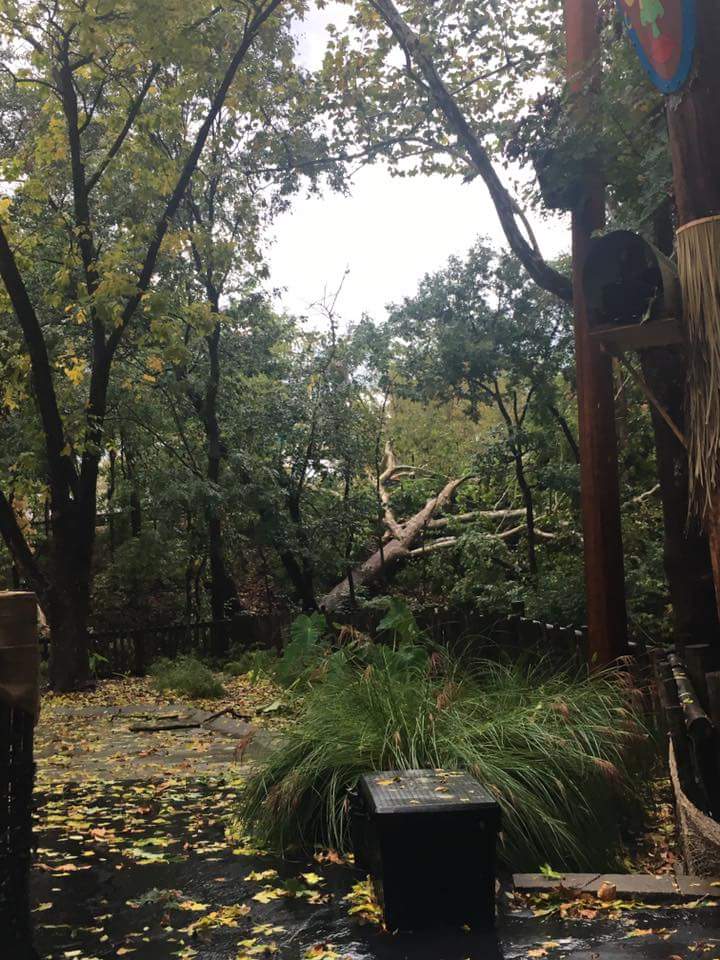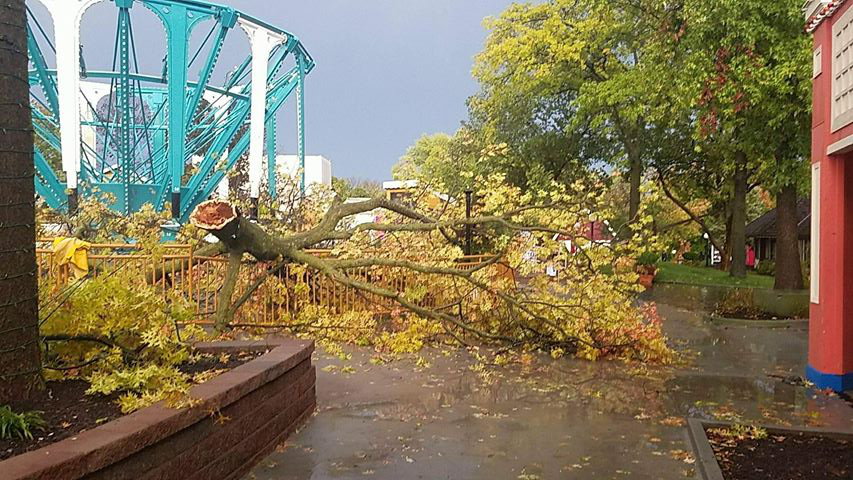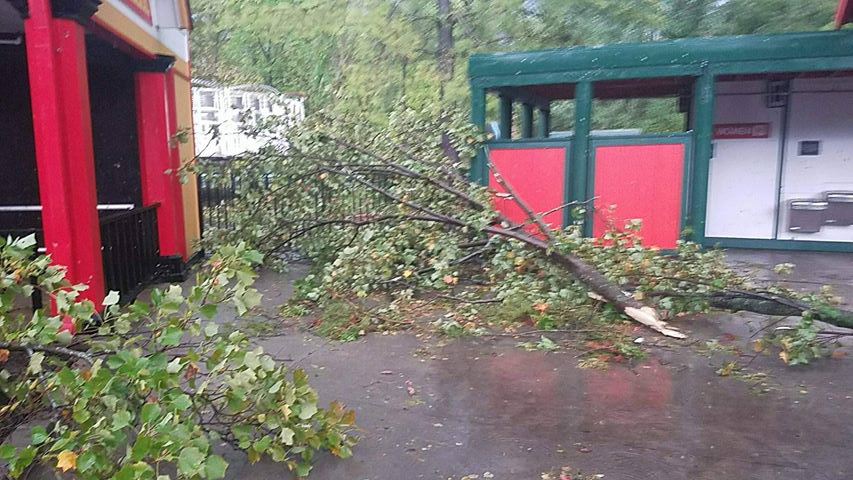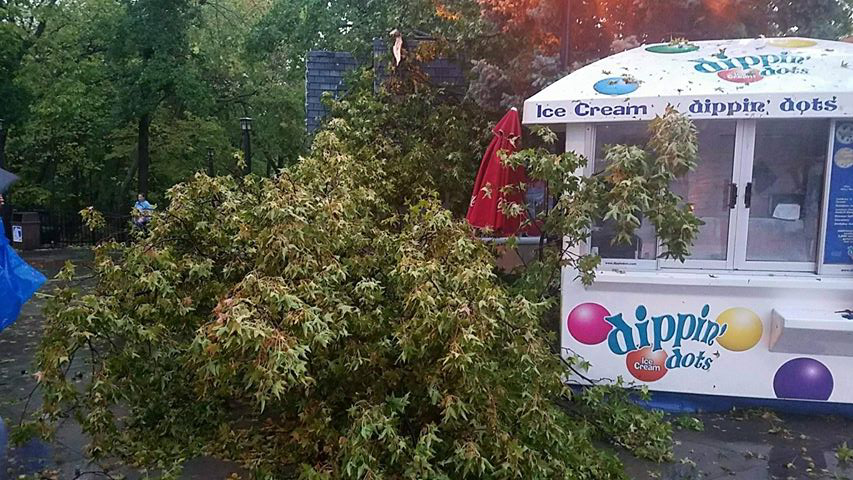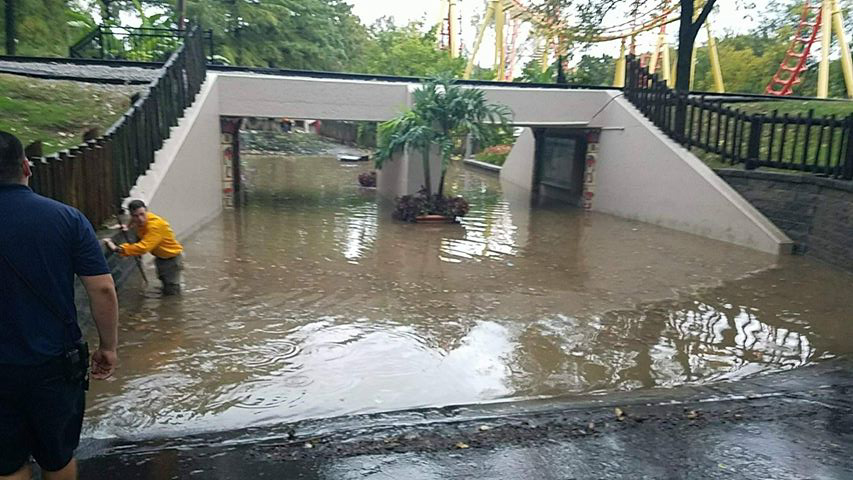 The park was back open Sunday morning, but the T. Rex had been removed.