This is an archived article and the information in the article may be outdated. Please look at the time stamp on the story to see when it was last updated.
OLATHE, Kan. — FOX 4 is working to learn more about why a principal and assistant principal were suddenly let go at Oregon Trail Middle School in Olathe.
On Wednesday, FOX 4 asked the school district for specifics about the two departures, the district only said that it's  a "personnel matter" which prevents them from saying more.
Right now, very little has been released about the departure of principal Dr. Anne Hawks, and assistant principal Steve Skoczek. However, FOX 4 has learned that the situation did not involve any students or any kind of financial concerns.
FOX 4 received a copy of a letter that went out to parents detailing the change in leadership: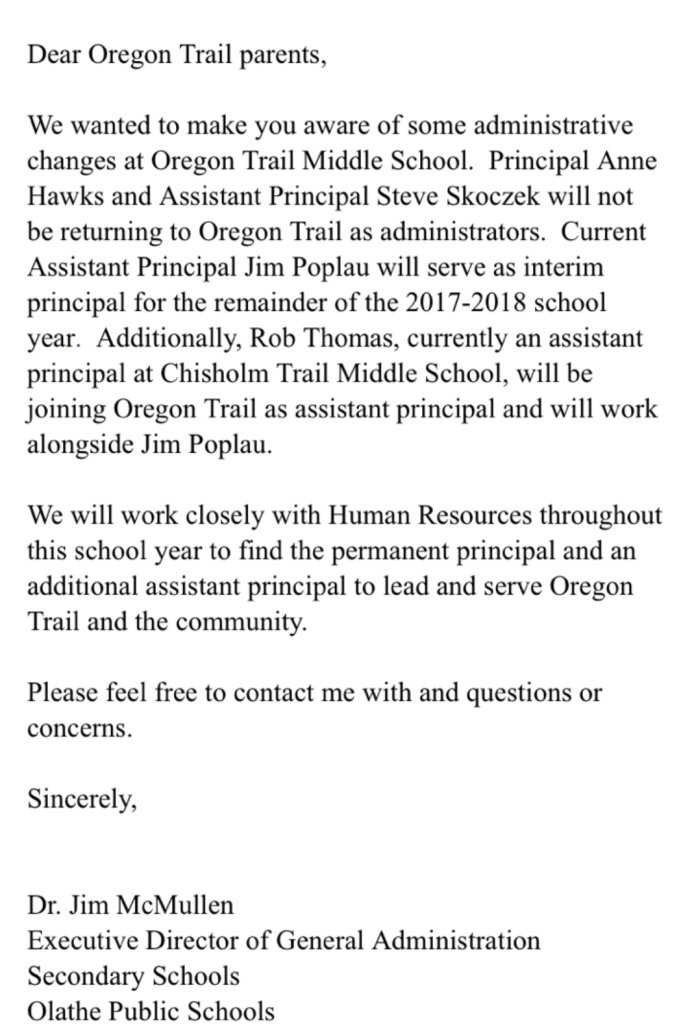 FOX 4 reached out to several Oregon Trail parents who chose not to comment at this time.