This is an archived article and the information in the article may be outdated. Please look at the time stamp on the story to see when it was last updated.
KANSAS CITY, Mo. — They say that "sometimes the person you fall for isn't ready to catch you."
That perfectly describes the love story of Nancy Lowe and Don Meador, who waited more than a lifetime before they were finally able to be together.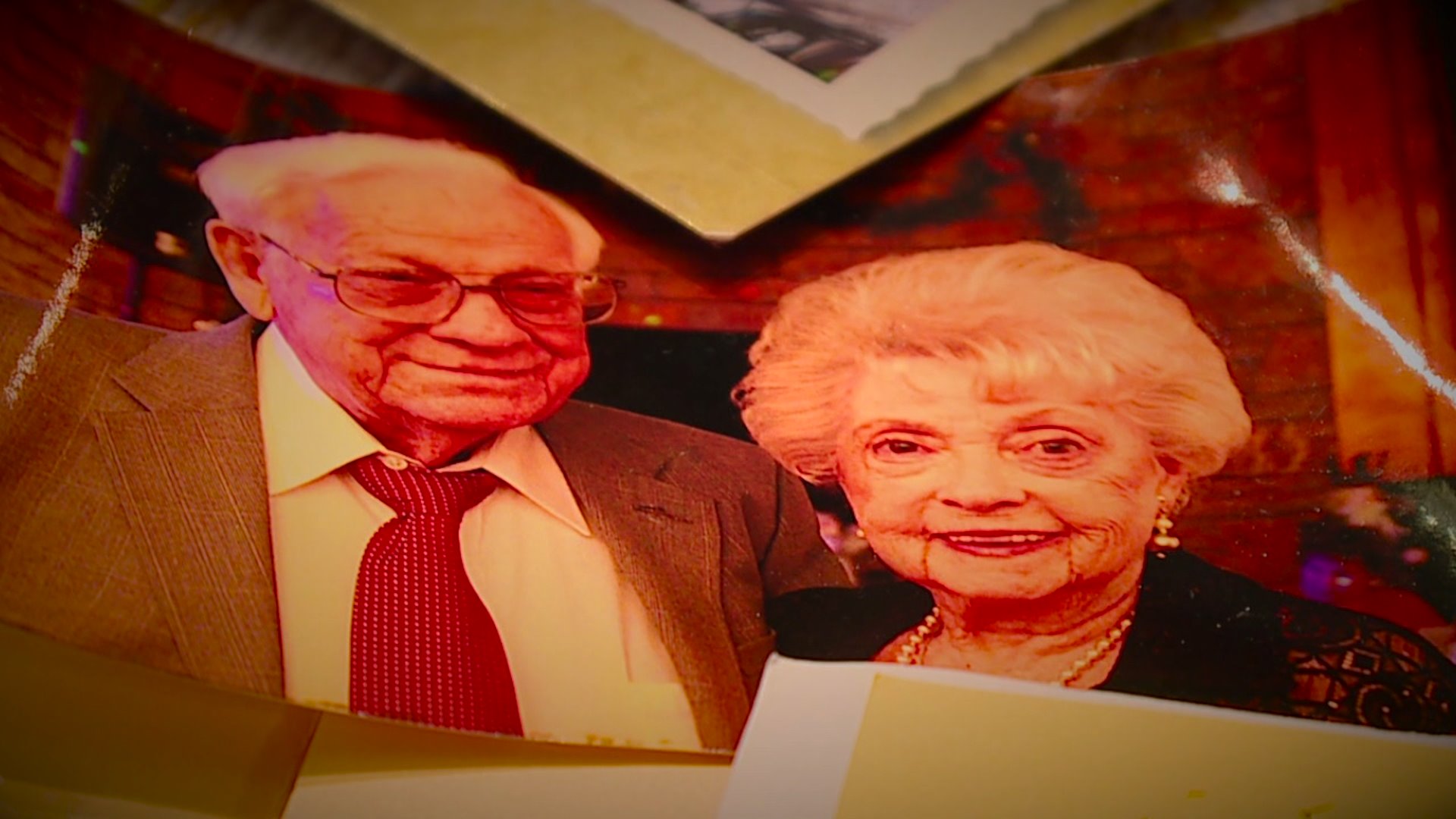 Meador is a decorated World War II veteran who was drafted at the age of the 18 and spent three years abroad. He met Lowe at a very young age and has been infatuated with her ever since.
"We first met each other in high school," Meador said. "I had a locker assigned to me, and all of a sudden here comes this beautiful girl walking up next to me. This was Nancy. She introduced herself to me, real poised not like many high school kids. And she tells me, 'It looks like we got lockers together,' and well, we became really good friends."
As the two began to grow closer and closer, Meador eventually got the chance to take her on a date, but he was never able confess his feelings toward her because he always felt as if she was out of his league.
But in the midst of war, he received some devastating news via a letter from his mother that made him regret not ever opening up to Lowe.
"I had gotten a letter from my mother when I was at war, which said Nancy had gotten married — and it broke my heart," Meador said. "As if I ever have a chance [to be with her]."
That was a very difficult moment for Meador, but from that moment forward he decided to move on and the two went their separate ways.
Both eventually found someone else, got married and started their own families. They only saw each other at high school reunions without much chance to talk.
Then after more than 60 years, Meador began to wonder how his old high school crush was doing.
At this point Meador's wife had been dead for approximately four years, and Lowe's husband had been dead about 12 years.
So one night he was sitting alone in his living room listening to music, feeling sad and depressed. Since he identifies people with music, every time he heard "Elmer's Tune," he thought of Lowe.
That night he started to wonder if she had re-married or was involved with somebody. So instead of continuing to imagine the possibilities, Meador gave Lowe a call.
He said he had the nervousness of a teenager.
Meador was very hesitant about making call, but then he thought to to himself, "Well, she can't do more than hang up on me."
So he began dialing the numbers, and when he got to the last digit he didn't know whether to hit it.
He said he gained a sense of bravery and said, "Oh, what the hell!"
Eventually after many conversations on the phone the two hit off again and decided to go on a date to a nice restaurant, which turned out a big success. They stayed there talking for hours and hours — so long that they almost got run out.
As time went by the two grew closer and closer until eventually they became a full fledged couple that loved to be together all the time.
"So here we are in our 80s, and we're like two little kids being together and enjoying ourselves," Meador said. "We didn't get mixed up with all this mess of getting jealous of each other or things like that you know."
The couple also began traveling together. Over the years they spent together they got the chance to go multiple cruises in the Bahamas and to several different cities like Las Vegas and Houston.
Their relationship was becoming more and more prosperous every day they never experienced any issues.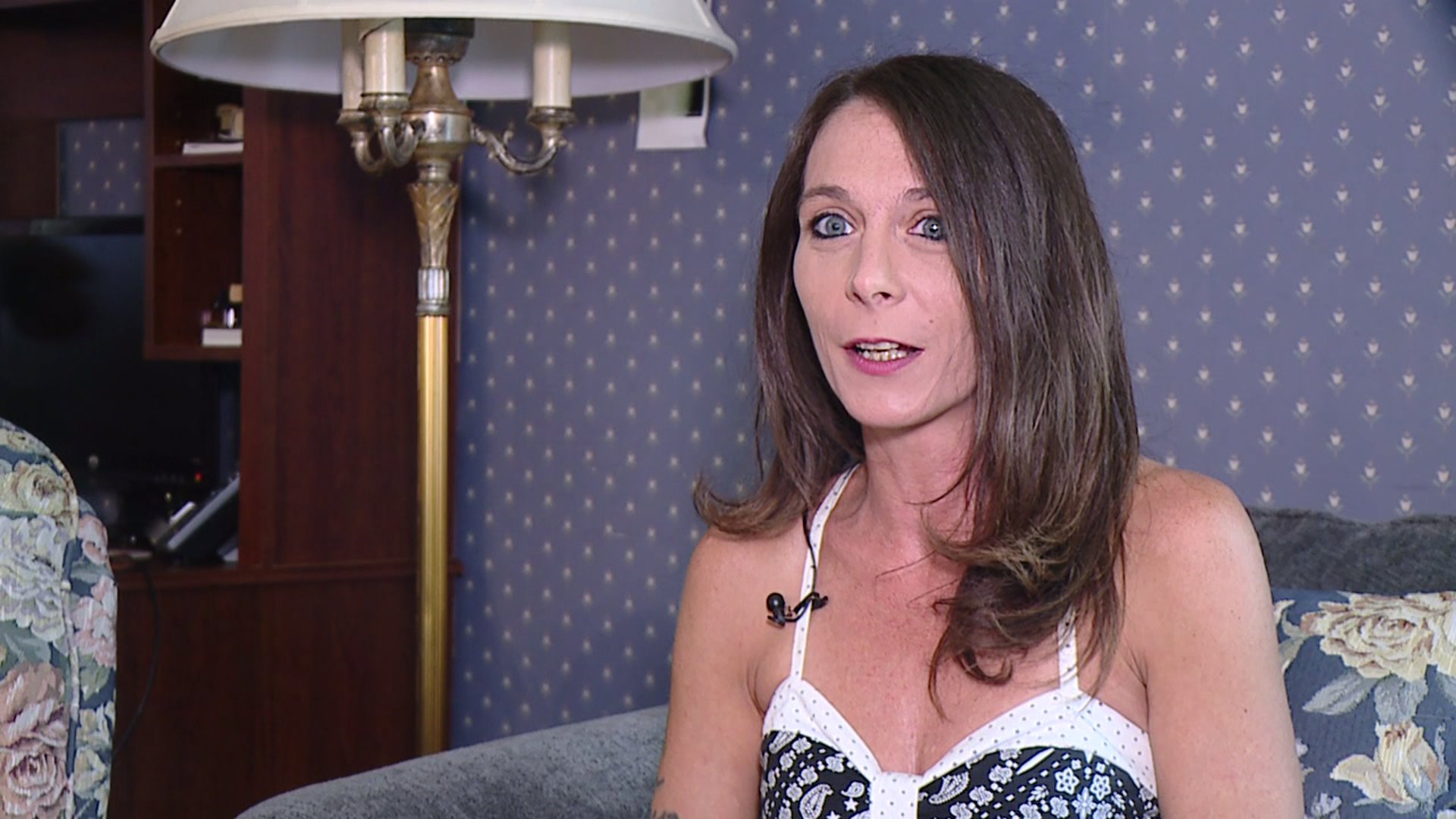 The two were always very happy, but in the beginning Lowe was afraid that Meador's family might not welcome her with open arms. Fortunately, Meardor's granddaughter, Evie Carver, said that her grandfather's relationship with Lowe was never a problem for them.
In fact, she said it was a blessing the for family, which was pleased to see their dear old grandfather so happy again.
"To me it felt good for him to have this connection with somebody," Carver said. "It kept him going–you know? My grandma passing away was devastating, they were very in love she was classy, so kind and wonderful she was almost like a mother to me. This was so cool because not only did he find a person to keep him going and doing things. It was pretty neat the way things went."
Unfortunately, Lowe has now passed away. Even though the two only had 10 years to be together and not a lifetime full of memories, this incredible story proves that some people are always going to be bound together by The Red Thread of Fate.
"The two people connected by the red thread are destined lovers, regardless of place, time, or circumstances."