This is an archived article and the information in the article may be outdated. Please look at the time stamp on the story to see when it was last updated.
KANSAS CITY, Mo. -- A 34-year-old man arrested late Tuesday while walking along Interstate 29 has been charged with three counts of first-degree murder for the brutal deaths of three people Tuesday afternoon in a quiet South Kansas City neighborhood. Howell is the same man who was once accused and stood trial for the double murder of two teenagers killed in 1998.
Shortly before midnight, Brandon Howell was arrested almost 35 miles away from the South Kansas City neighborhood where 12 hours earlier Lorene Hurst, 88, her son, Darrel Hurst, 63, and Susan Choucroun, 69, were murdered in an armed robbery.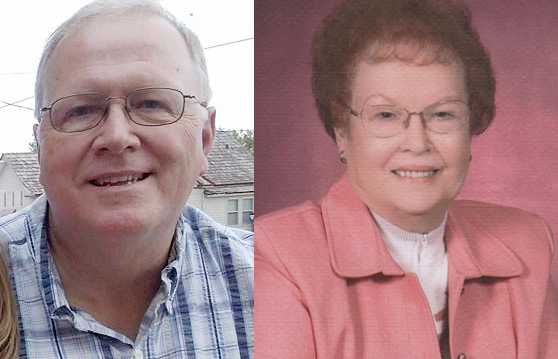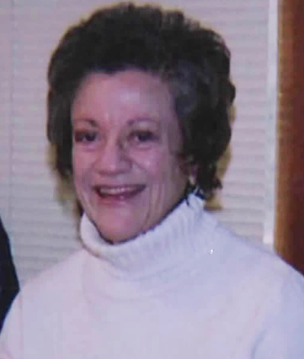 In 2009, Howell, then 25-years old, was acquitted of the murders of Nicholas Travis, 19, and Tabitha Brewer, 16, of Shawnee Kan.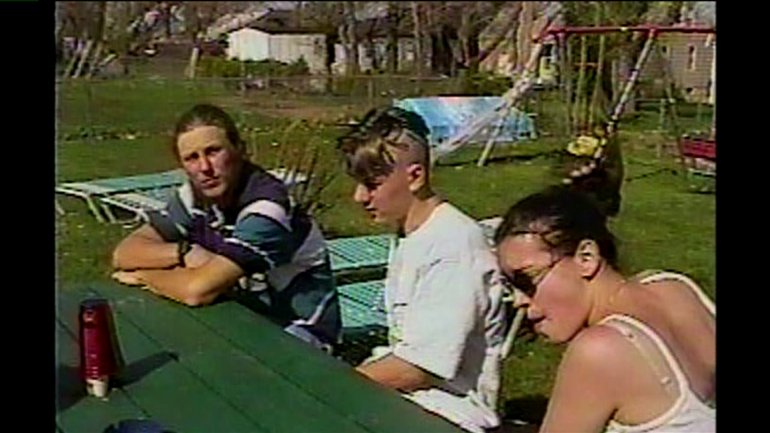 The couple was last seen with Howell at Brewer's home in April of 1998. Brewer's body has never been found. Travis' body was found in the backyard of a Kansas City, Mo., duplex in the summer of 1998.
"I have spoken with the Brewer family this morning and expressed to them that
we care deeply about their daughter as well as Nicholas Travis, who I spoke with his parents as well. We care deeply about those two individuals and that we're going to fight for justice," said Jean Peters-Baker, Jackson County Prosecutor, when she announced the charges against Brandon Howell.
On Tuesday, an SUV belonging to Anne and George Taylor, the couple severely beaten in the South Kansas City Woodbridge neighborhood, was later found in the Northland, just blocks from where the Motel 6 assaults took place and a few miles from where Howell was arrested.
"Apparently he went down on his knees but didn't want to follow all the orders so he was eventually taken to the ground," said KCMO Police Captain Chris Sicoli about Howell's arrest. "It wasn't a bum rush or anything, just for his safety and our safety he was taken into custody and handcuffed on the ground."
In addition to three counts of first-degree murder, Howell was also charged Wednesday with three counts of armed criminal action. He was charged with two counts of first degree assault for the injuries suffered by Anne and George Taylor. He faces one count of first-degree burglary, one count of armed criminal action, one count of stealing a motor vehicle and one count of unlawful possession of a firearm. A judge agreed to the prosecutor's request to deny bond to Howell.
"I didn't know he was out there doing them kind of things all over again," said Carla Goodman, his ex-sister-in-law. "I am glad that he got caught and I hope they keep him and make sure it doesn't happen again to any other families. That's not right."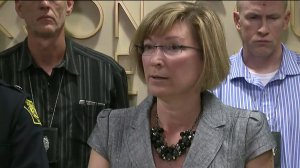 At the news conference Wednesday afternoon,  Jean Peters-Baker said she and her team would be working to bring Howell to justice for the families affected.
"They went to bed last night with a nightmare and they woke up to their very worst nightmare and it's true. It's true that three families are struck with an unimaginable grief at the hands of a single individual," Peters-Baker said.
She then named the victims: The Hurst family, the Choucroun family and the Taylor family.
"I just want you to know that our thoughts are with them, our prayers are with them and everything we do from this point forward will be for them, seeking justice in this case," she said.