This is an archived article and the information in the article may be outdated. Please look at the time stamp on the story to see when it was last updated.
LEAWOOD, Kan. -- Storms that ripped through the metro on Monday left dozens of homes damaged in a Leawood neighborhood, where the side of one home was ripped off. Neighbors in the area of 145th and Chadwick said a fierce wind was howling as the storm began.
"We were getting ready to put the kids to bed and all of a sudden it got loud and really windy. We heard a couple of really loud booms and waited a few minutes, came outside and checked it out and the garage door was blown in, our patio furniture was gone and we got a couple of trees blown over," said Michael Nation.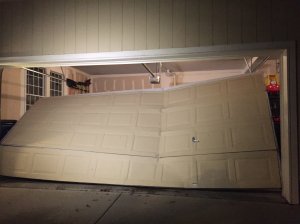 "The windows were rattling, and out of nowhere, I mean, it was kind of windy. It's been windy all day, but all of a sudden, it really picked up."
He added that aside from the damage to the garage door, his house was okay as was his family. Down the street, Venkat Manda said a neighbor's house was ripped apart.
"Your heart sinks. The heart sinks. It's not a feeling that you can really describe. Because the mind is blanked out. You don't know what to expect and then you see that kind of damage! That's where most of their memories are made," Manda said. "Very sad for the friends of mine. They're really close friends. So very sad for them, but at the same time, really thankful that none of them is hurt."
This home is near 145th Terrace & Chadwick in Leawood, Kan. Firefighters say it has the worst damage of 2 dozen homes hurt by wind in area pic.twitter.com/iyTRjqh2cQ

— Katie Banks (@kbanksreports) March 7, 2017
Leawood Fire Department Battalion Chief Jarrett Hawley said no injuries were reported after doing a door-to-door check of homes.
"We still have all of crews on the scene in investigating mode right now with our fire marshal, and we will look tomorrow for some weather-related data to see if we can pin down whether we had straight-line winds here. I think that's probably our assumption, we had really strong straight line winds just after 8 o'clock this evening," Chief Hawley said.
[protected-iframe id="772c11ae3cf4d2fc9e9fd5a699e8e909-28016812-38006261" info="https://www.facebook.com/plugins/video.php?href=https%3A%2F%2Fwww.facebook.com%2FKatieBanksReports%2Fvideos%2F1449360568429031%2F&show_text=1&width=560" width="560" height="439" frameborder="0" style="border: none; overflow: hidden;" scrolling="no"]