This is an archived article and the information in the article may be outdated. Please look at the time stamp on the story to see when it was last updated.
KANSAS CITY, Kan. — Two men have been charged in the beating and robbery of an 82-year-old priest that occurred last weekend, as well as two additional robberies.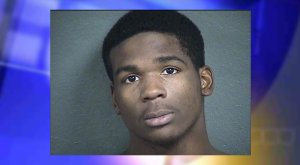 Ladarious Barkers, 19, of Kansas City, Kan., was charged with aggravated robbery, aggravated battery, burglary, and theft in the brutal attack on Father Tom Kearns outside Blessed Sacrament Church, as well as two additional other robberies, one which occurred on Oct. 27 just a few blocks away from the church, and another attack on a pastor which occurred on Oct. 28 near 47th and Parrallel Parkway.
Marvin Moore, 20, also of Kansas City, Kan. was charged in connection with two robberies — the ones involving clergrymen.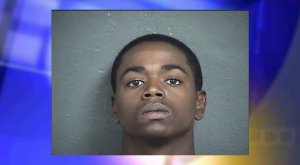 The two were taken into custody Friday after a standoff with police near 25th and Garfield.
Barkers and Moore are held in Wyandotte County jail in lieu of $300,000 bond.