This is an archived article and the information in the article may be outdated. Please look at the time stamp on the story to see when it was last updated.
IRVINE, Calif. — Taco Bell has plans to roll out a new breakfast menu next month. The fast-food chain is looking to become part of the $50 billion limited breakfast business, according to USA Today.
The plan includes unconventional breakfast items you can eat on the go using only one hand. The list includes the Waffle Taco, the A.M. Crunchwrap, the A.M. Grilled Taco, Breakfast Burrito and Cinnabon Delights.
Taco Bell's Waffle Taco uses a waffle as its shell, and instead of the usual Mexican style innards, the waffle "shell" is wrapped around scrambled eggs and cheese with bacon or sausage. And syrup will be offered instead of taco sauce to pour on top.
The A.M Crunchwrap is wrapped inside a flour tortilla similar to its p.m. counterpart, but features a hash brown in place of the corn shell and is filled with scrambled eggs, cheese and bacon or sausage.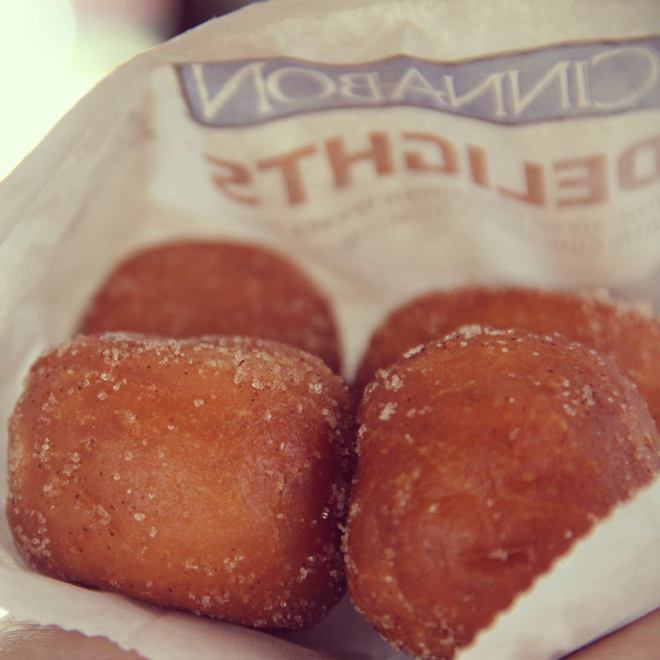 The Cinnabon Delights are little round pastries filled with Cinnabon frosting and covered with sugar.
Competing in the business of breakfast 
McDonald's, who currently dominates 20% of the fast-food breakfast market but has recently experienced a slump in sales, said Monday it is considering expanding the hours it offers breakfast. However no official plans have been announced.
Breakfast at the home of the Egg McMuffin typically ends late morning. That's too early, the chain's U.S. head told the Associated Press in an interview.
"We know, as an example, that breakfast on the weekend cut off at 10:30 doesn't go very well," Jeff Stratton said. The company is "just beginning" to reconsider how to best serve up the meal, he told the AP. But spokeswoman Lisa McComb said the Golden Arches doesn't currently have any active tests of different breakfast hours.
Amid slipping sales, McDonalds has already moved to meet customer tastes. In the last year, it expanded the Dollar Menu and introduced the leaner egg white McMuffin sandwich. It said U.S. sales slipped 1.4% in the fourth quarter of 2013.
Breakfast wraps and sandwiches are already on the menu at Burger King, but the company said earlier this month it is testing a Chicken and Waffle Sandwich.
Taco Bell hasn't seen a sales slump, but its parent company, Yum Brands, has. Sales at Taco Bell grew 3% last year, while Yum-owned Pizza Hut and KFC slid.
Taco Bell says they plan to be a contender in the crowded breakfast sandwich market by reinventing breakfast in their own unique way. The chain also plans to explore adding additional items to the breakfast menu, including some "better-for-you" options to compete with McDonald's oatmeal and fruit parfait menu items.
[Source: USA Today and CNN Wire]