This is an archived article and the information in the article may be outdated. Please look at the time stamp on the story to see when it was last updated.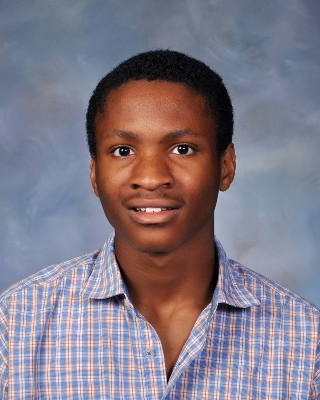 RAYMORE, Mo. -- Crisis counselors are at Raymore-Peculiar High School Thursday, helping students cope with the death of one of their classmates. 17-year-old Ja'Leel Freeman collapsed Wednesday during the school's track team practice.
The school district says the senior had been a member of the track team all four years of high school.
"It's fair to say both coaches are really shaken by a situation like this," said Kari Monsees, Raymore-Peculiar school superintendent. "But I think they are handling it admirably, they are going to work with their team to help everybody get through the situation."
Team practice had just started this week, and after running outside Wednesday, the school district says Freeman had difficulty breathing and collapsed in the locker room. Coaches performed CPR on Freeman. Paramedics say the boy was in cardiac arrest when they arrived.
Freeman was a popular student. In addition to running track, he also tutored second graders' as part of the district's A-plus program.
"It's really an unfortunate situation and our thoughts and prayers go out to the family because this type of tragedy is nothing you can ever be prepared for," Monsees said.  "I know at the high school we have extra counselors on staff this morning. They are working with the other kids on the team to try to provide support to them."
Freeman was pronounced dead at Belton Regional Hospital. Like most high school athletes, Monsees says Freeman had to undergo a physical and complete the required medical forms before participating in sports.
Freeman is being remembered as a good role model and hard worker, he was well-liked by teachers and students alike. Students and staff are mourning his death. Scroll down for messages of sympathy that some of the students have tweeted.
The district says funeral arrangements will be shared when they become available.
FOX 4's John Pepitone will have more on FOX 4 News at Noon.
Prayers go out to the entire Raymore-Peculiar High School family on this tragic night.

— Allen Edmonds (@NorthCassHerald) March 5, 2015
it's so sad when a kid dies so young. and so close to home, that really is a shock to everyone. raypec c/o 2015 praying for y'all.

— paige (@laurelpaigem) March 5, 2015
Prayers go to the family and friends of @RayPec senior Jaleel Freeman😔

— staatS notyalC (@staats82) March 5, 2015
From the Pirate Track and Field family our thoughts and prayers with the Ray Pec community and Jaleel's family for this tragic loss.

— Ken Peek (@CoachPeek) March 5, 2015