This is an archived article and the information in the article may be outdated. Please look at the time stamp on the story to see when it was last updated.
KANSAS CITY, Kan. — The Wyandotte County District Attorney filed charges on Wednesday against a 15-year-old boy, including first degree murder, in the shooting death of Brannae' Browne. In addition to murder, the suspect faces criminal discharge of a firearm in juvenile court for his suspected role in a drive-by shooting on Friday.
The shooting happened at about 6:30 p.m. on Friday when Browne had been sitting on a porch at 5th and Freeman when a Chevrolet Impala drove by and someone in the car began shooting.
Browne attempted to run away from the gunfire, but was shot in the stomach. She was a sophomore at J.C. Harmon High School, and her mom said she wanted to be a dentist.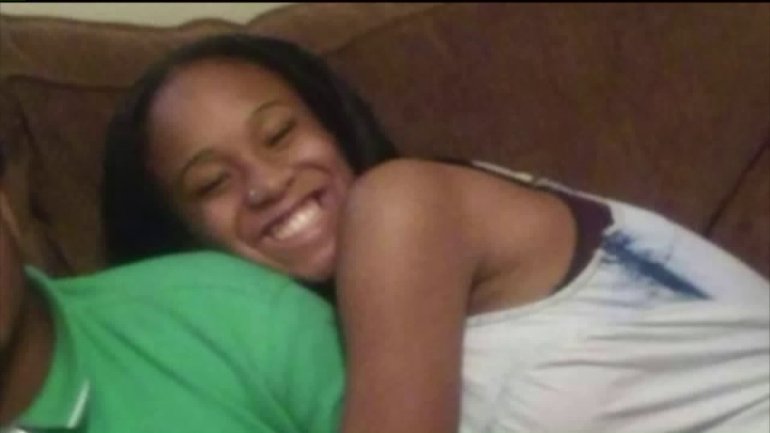 Tahsay and Tanesha Horton say their apartment was targeted in the drive-by, and it's the second time in about a month the apartment has been shot up because of disputes between teenage boys less than 17 years old.
"I asked them when they first came through here, when this stuff at first happened, I asked them, like 'Why?'" said Tashay. "They don't know, they really can't tell you."
The sisters were with Browne as they waited for emergency workers, the teenage girl barely breathing.
"The last time we said her name, she turned her head and looked at me and my sister and she had her fingers crossed like this, and that's when she took her last breath," said Tahsay.
They said that Browne was dating their brother, a 17-year-old under arrest for participating in the shootout, allegedly with a rival group the sisters say was responsible for the apartment attacks and Browne's killing.
Because the murder suspect is a juvenile, and has yet to be certified as an adult, FOX 4 will not name him right now. The state has filed a motion to try him as an adult, and also charged him with criminal use of a weapon for an incident that occurred on August 30 involving his mother. The charge stems from having contact with police during her murder investigation.
The district attorney's office tells FOX 4 the suspect is the son of Natasha Hays, who was murdered while she slept inside her KCK home three days prior to Browne's murder.
Previous Coverage: