This is an archived article and the information in the article may be outdated. Please look at the time stamp on the story to see when it was last updated.
KANSAS CITY, Mo. -- Animal Control officers removed ten cats from a Kansas City home on Tuesday after receiving a complaint that the woman living there was exceeding the limit of four pets per household.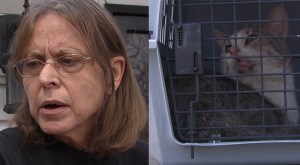 The woman who feeds the cats says she doesn't know how many come to her house to eat and stay.
"I really haven't counted to be honest with you. I'm thinking it's probably a dozen different ones that come by and say thank you for the food and take off," said Kathy Hooper.
Hooper says she loves cats and means well, but can't take care of them the way she used to.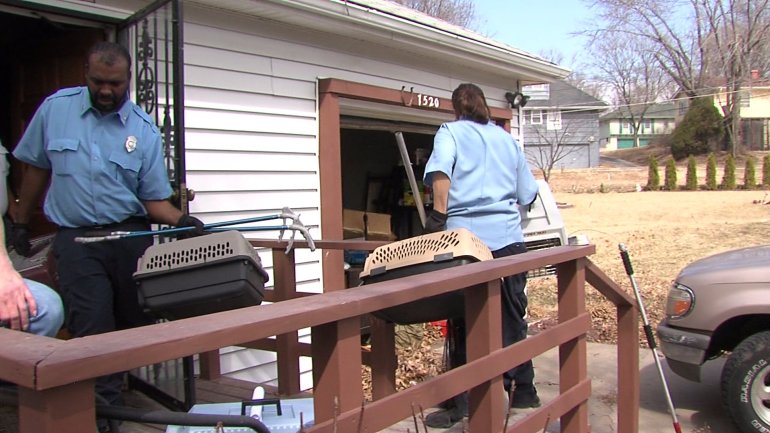 Her neighbor says she has been fined before, but he doesn't think it really matters to her. He says she pays the fines, but then gets more cats. He thinks she feeds about 30 stray cats each day.
"I stop in and check on her," said the neighbor, Earl Henderson. "I'm like Kathy what's going on and she starts crying so I got some gloves and started cleaning the kitchen floor but the feces was so thick."
Neighbors say the cats have scratched their cars and linger in their yards.
"They're over there, there's some hiding behind their house, some in my neighbors backyards, under his deck," Henderson said.
A spokesperson for the city says it has not been determined if Hooper will be charged with animal cruelty until they review evidence from the house and get an assessment from the veterinarian.
"She does have good intentions. I believe she got overwhelmed with her personal cats and with feeding cats outside, then winter came and she started to allow them in her house," said Derrick Jones, Kansas City Animal Control.
Animal Control says they deal with about 4,700 cases every year. This is the second time in a year that Hooper has been cited.
"A lot of people don't understand it's like a hoarder, it's like a disease or a disorder she just needs some help," said Henderson.
Hooper has two weeks to clean her house and if she does, she'll be able to get four of her cats back. In the meantime, they're being cared for by KC Pet Project.