This is an archived article and the information in the article may be outdated. Please look at the time stamp on the story to see when it was last updated.
FOX 4 Film Critic Shawn Edwards reveals his top movie choices of 2011.
1. THE HELP
"The Help" is the movie of the year. Why? Well the movie features an ensemble cast of rock star women. Don't see that everyday. Viola Davis, Octavia Spencer, Jessica Chastain, Bryce Dallas Howard all kill it in the acting department. And the story is not only engaging but entertaining as the movie successfully captured the spirit and emotional depth of the popular book.
2. EXTREMELY LOUD AND INCREDIBLY CLOSE
"Incredibly Loud and Extremely Close" is a fantastic look at boys emotional journey after his father dies in the World Trade Center on 9/11. So moving. So powerful. So sad. So joyous. It's a fascinating examination of the human spirit that will stay with long after this wonderfully uplifting movie is over.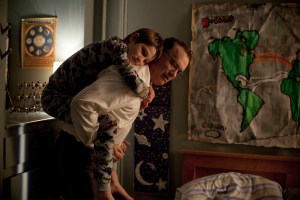 3. THE TREE OF LIFE
"The Tree of Life" is a mesmerizing masterpiece. Not the easiest movie in the history of cinema to watch, it does get a bit weird, but the pay off is spectacular. It's a cinematic metaphor about the creation and meaning of life. That's deep. And stars Brad Pitt and Jessica Chastain. Sick cinematography. Terrific acting. And one of the most original movies ever. Director Terence Malik got all genius with this one.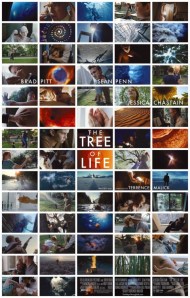 4. THE ARTIST
"The Artist" is the eventual winner of the Oscar for Best Picture. "The Artist" is so old school it's cool. It's a silent film shot in black white. That's right no sound and no color. But so what, "The Artist " dazzles with it's charm. It's a magical experience over loaded with wonderful moments that will have you falling in love with this clever homage to the early, early, early, early days of Hollywood.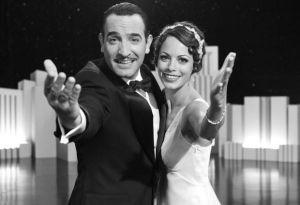 5.  ATTACK THE BLOCK
"Attack the Block" is the movie Steven Speilberg has been trying to make since E.T. It's an exhilarating romp in South London as a group of urban teens go all "Boyz in the Hood" on some aliens who have invaded their block.
Shawn Edwards' Top 10 List
1. The Help
2. Extremely Loud and Incredibly Close
3. The Tree of Life
4. The Artist
5. Attack the Block
6. The Girl with the Dragon Tattoo
7. Rise of the Planet of the Apes
8. The Beaver
9. Pariah
10. Bridesmaids