This is an archived article and the information in the article may be outdated. Please look at the time stamp on the story to see when it was last updated.
CLEVELAND -- He was walking home from an Easter meal with his family when the stranger walked up to Robert Godwin Jr.
The two talk briefly before the stranger pulls out a gun and fires.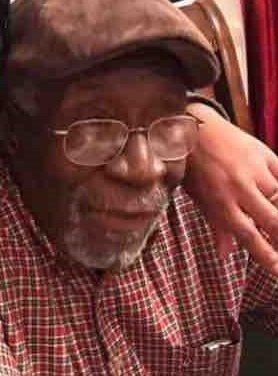 Now, police are desperately hunting for the man who killed Godwin and uploaded the video on Facebook, while Godwin's friends and family are trying to make sense of the senseless death of the 74-year-old man.
"This man right here was a good man. I hate he's gone ... I don't know what I'm going to do. ... It's not real," Godwin's son told CNN affiliate WOIO.
The son told the Cleveland Plain Dealer his father was a retired foundry worker who had nine children and 14 grandchildren. He enjoyed fishing and often was seen walking around with a plastic bag in his hand as he collected aluminum cans he saw on the ground.
That's what he was doing Sunday in Cleveland's Glenville neighborhood, a shopping bag in his hand. He had just finished an Easter meal.
He hugged my wife and me and said 'I'll see you guys next time,'" Goodwin Jr. recounted. "I said 'OK, enjoy your Easter.'"
A chat, then a shot
In the video, apparently recorded by the suspect, Steve Stephens, a person is getting out of a car in a residential area and says, "Here's somebody I'm about to kill. I'm about to kill this guy right here. An old dude."
The person walks up, stops Godwin on the sidewalk and talks to him. Then the video shows a gun pointed at Godwin's head. The gun is fired. Godwin recoils and falls to the ground.
The video was later removed by Facebook, but it was still being widely shared online early Monday.
Ryan Godwin, who said he's a grandson of Godwin's, had asked people to stop sharing it.
"Please please please stop retweeting that video and report anyone who has posted it! That is my grandfather show some respect," Ryan Godwin wrote on Twitter Sunday afternoon.
Police have launched a manhunt for Stephens, calling him armed and dangerous. They believe he's left Ohio and may be in Pennsylvania, New York, Indiana or Michigan. An aggravated murder warrant has been issued for him.
While the manhunt goes on, Godwin's family is just starting the grieving process.
"It's not real. (My father) was a good guy. He would give you the shirt off his back," Robert Godwin Jr. told WOIO. "Feels like my heart is gonna stop."