This is an archived article and the information in the article may be outdated. Please look at the time stamp on the story to see when it was last updated.
KANSAS CITY, Mo. — A summit took place Friday in Kansas City to discuss the realities of gun violence in the community.
The discussion focused on gun violence in Missouri compared to other parts of the country, as well as the impact of gun trauma on schools, kids and family.
Find videos of the summit in the players below.
The Realities of Gun Violence in Kansas City:  A Community Discussion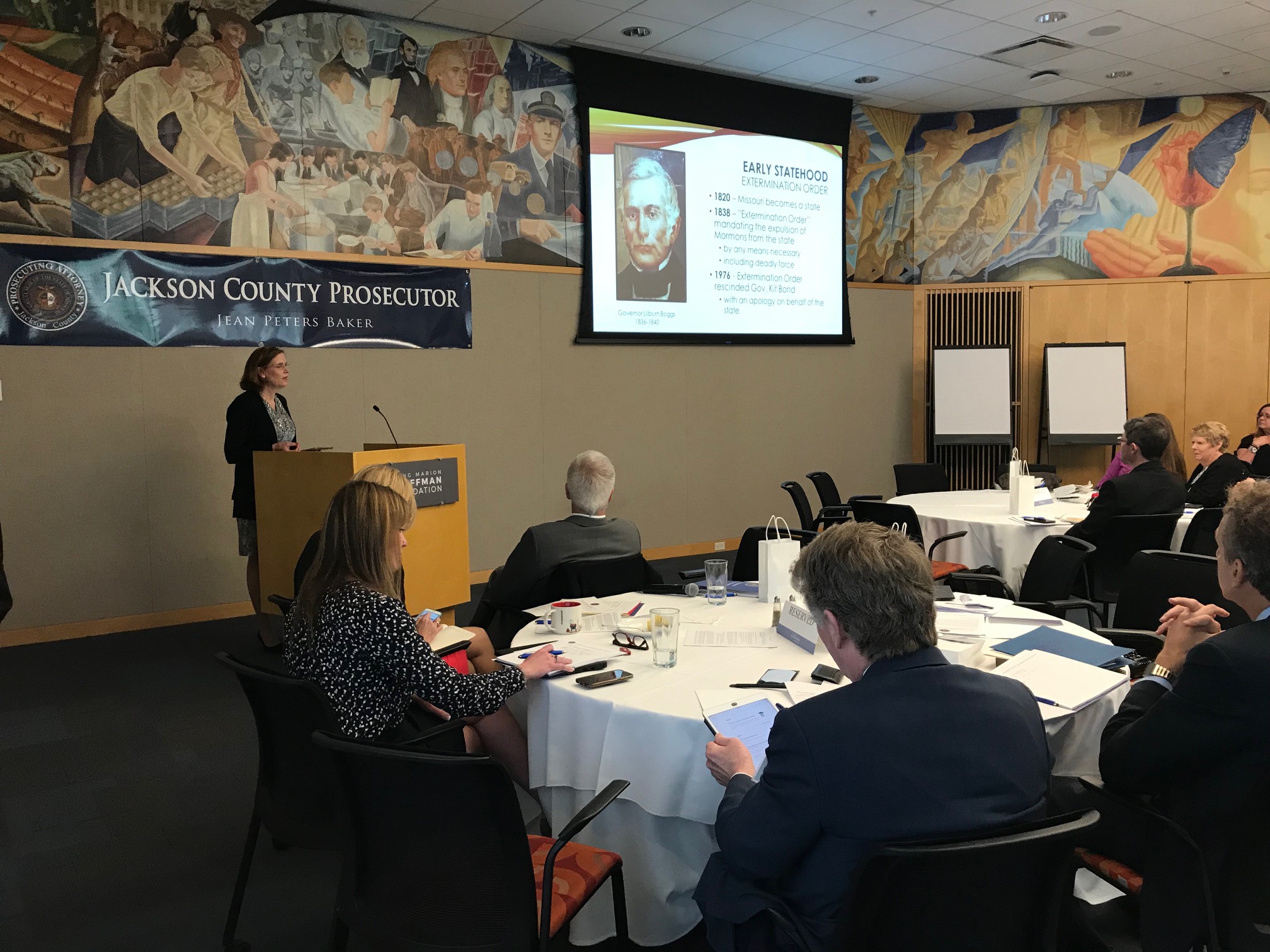 Part 1
8:00 a.m.           Sign In and Breakfast
8:30 a.m.           Welcome
Jean Peters Baker, Jackson County Prosecutor
Manhattan (NY) District Attorney Cy Vance and Los Angeles City Attorney Mike Feuer,
Prosecutors Against Gun Violence (PAGV)
9:00 a.m.           Gun violence in Missouri
Dr. Richard Rosenfeld, Founders Professor in the Department of Criminology and Criminal Justice at the University of Missouri St. Louis, on violence rates in Missouri, Kansas City and St. Louis and how they compare to rest of the nation.
Jennifer Joyce, former St. Louis Circuit Attorney, details the evolution of Missouri gun laws
10:15 a.m.       BREAK
Part 2
10:30 a.m.       Battlefield medicine, treating gunshot victims
Stop the Bleed by Truman Medical Center – Learning the basics of Tourniquets and other acute hemorrhage control by immediate responders. The session will include trauma team response to gun violence and its victims, as well as new emerging trends to stop the bleed.
11:15 a.m.        BREAK for lunch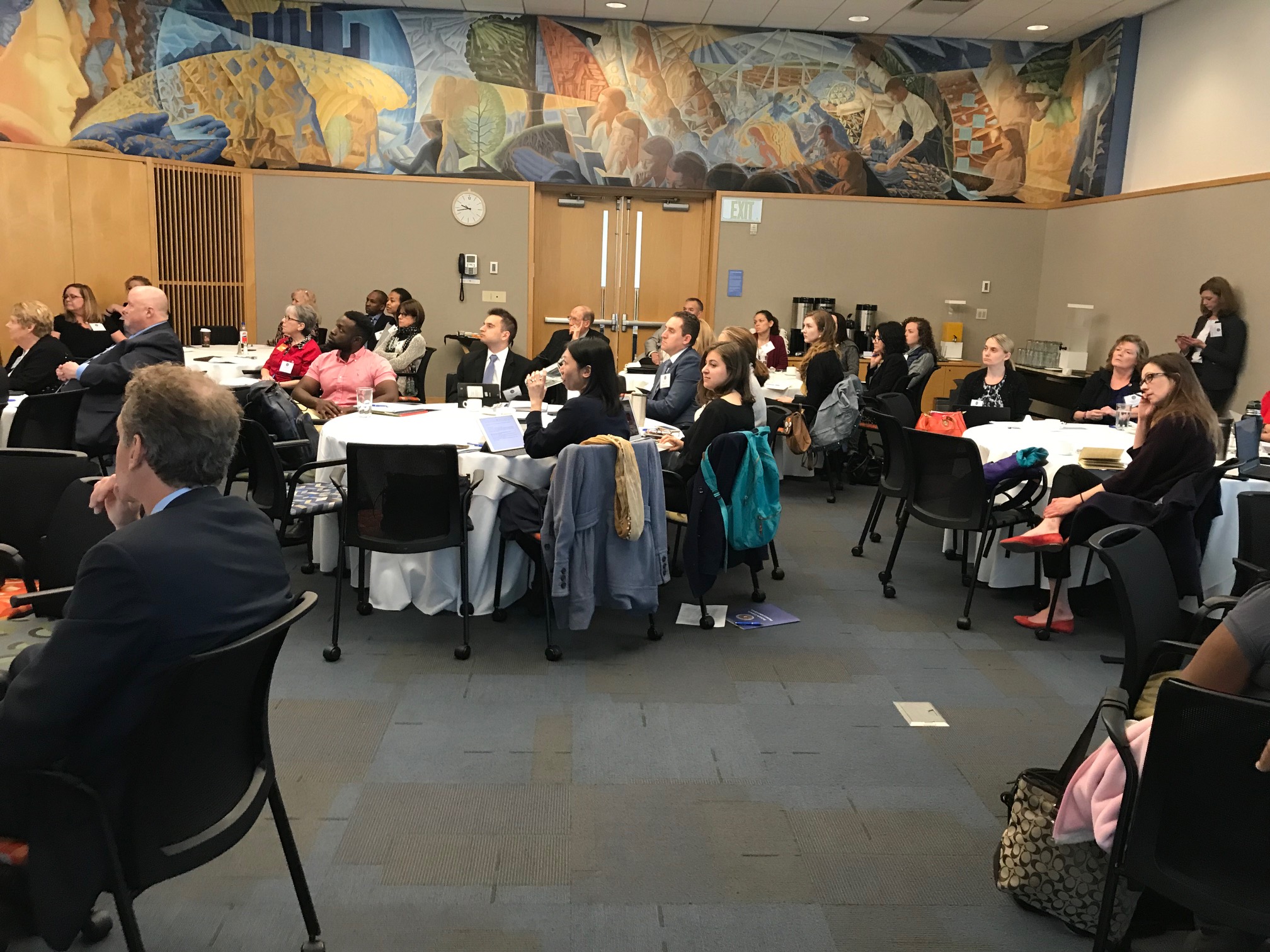 Part 3
12:00 p.m.       Treating the trauma that follows mass shootings
Samantha Haviland, Director of Counseling for Denver Public Schools. Dr. Samantha Haviland was a student at Columbine High School during the mass school shooting in 1999. She is now a director of counseling support services for Denver Public Schools.
1:00 p.m.          Trauma exposure
Dr. Joah Williams, Associate Professor at UMKC, on the psychosocial and health consequences of trauma exposure, including the evaluation of traumatic stress prevention and early intervention programs.
1:30 p.m.          Impact from gun trauma on schools, parents, kids and family
Roundtable moderated by Dr. Joah Williams of UMKC:
Danielle Foster, Diana Garbison and Liz Davison, high school student organizers of recent gun violence protests in Kansas City.
Dawn Smith, Asst. Superintendent of Student Services, Hickman Mills School District.
Dr. Kimberly Randell, Children's Mercy Hospital and associate professor of pediatrics at UMKC School of Medicine.
Part 4
2:45 p.m.           BREAK
3:00 p.m.          The Kansas City community response to victims, families and neighborhoods affected by gun violence
Dr. Rosenfeld discusses models employed nationally to reduce violence and moderates the presentation by others of strategies currently used in Kansas City:
Response by Law Enforcement: KC NoVA representatives, including Sgt. Robert Gibbs of the Kansas City Police Department and client advocate Heidi Brake Jones.
Response to help victims: Damon Daniels, on Caring for Crime Survivors, a new program to support victims of violent crime, including counseling.
4:30 p.m.          Closing statement from Jackson County Prosecutor Jean Peters Baker
This conference was held April 20, 2018, at the Kauffman Foundation Conference Center, 4801 Rockhill Road, Kansas City, Mo.