This is an archived article and the information in the article may be outdated. Please look at the time stamp on the story to see when it was last updated.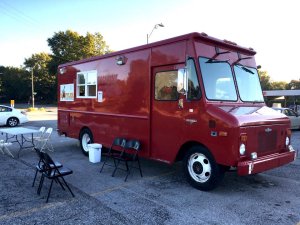 KANSAS CITY, Mo — Terrible news for everyone who enjoys the delicious Liege Waffles made by 'The Waffler', although knowing owner Russell Viers, he won't be deterred.
According to his Facebook page, 'The Waffler' food truck was in the garage, getting its starter replaced. As you can see in the post from him below, Viers says he just put brand new tires on the truck when someone stole it from the garage.
It's not hard to spot, so be on the lookout for it and call the police if you see it. Learn more about The Waffler by watching this video we saved from his visit to FOX 4 (Mark Alford became a fan of the waffles!) Follow The Waffler's Facebook page here.