This is an archived article and the information in the article may be outdated. Please look at the time stamp on the story to see when it was last updated.
KANSAS CITY, Mo. — A thief who stole a painting from a Kansas City library has finally returned it, and he included a heartfelt apology letter.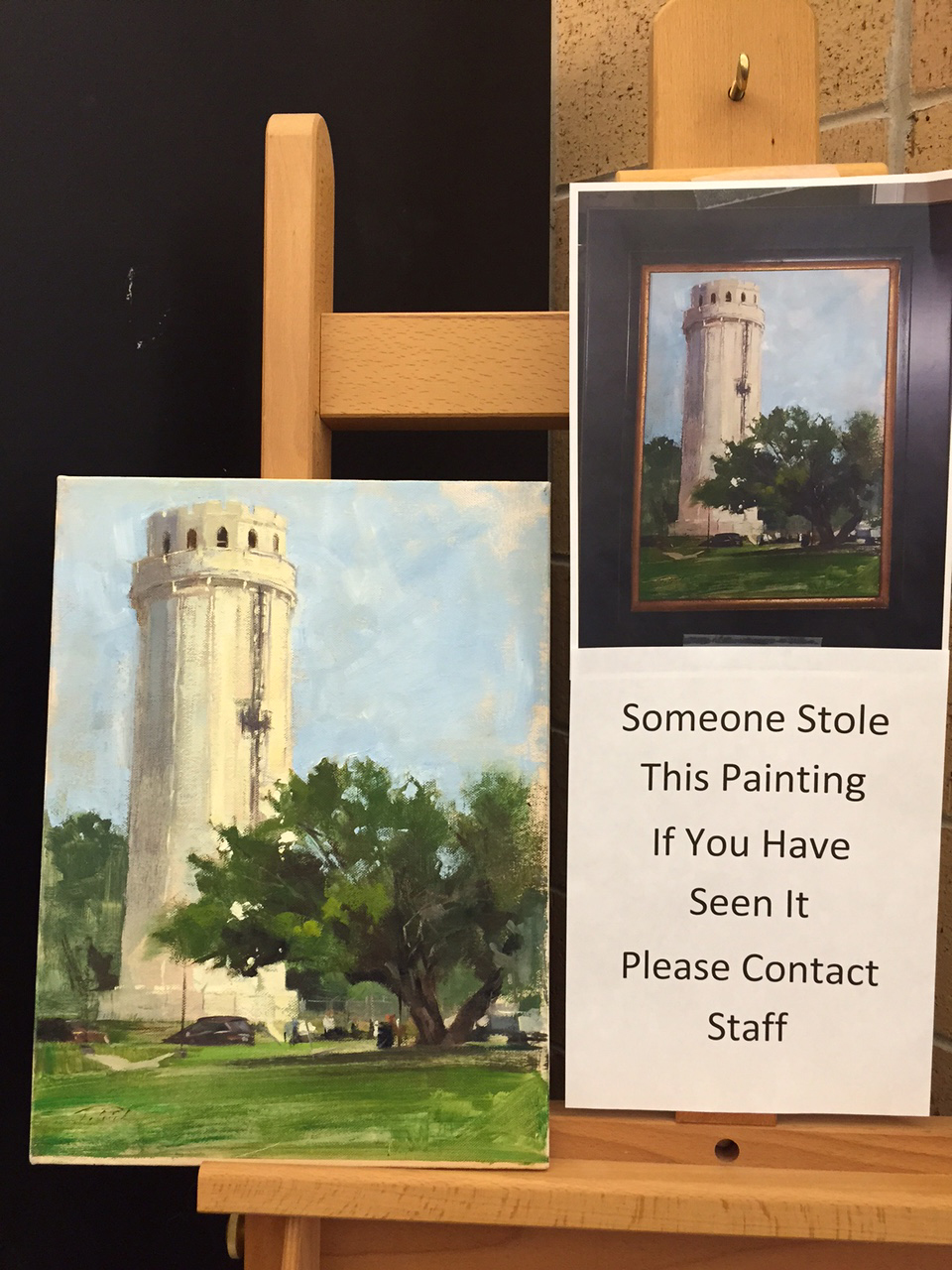 The oil painting of the historic Waldo Water Tower resurfaced a little more than a week after FOX 4 aired surveillance video of the man taking the painting from the Waldo branch of the public library.
"It was surprise – surprise and then just relief," said Waldo Branch Manager Meredith Roberson, who discovered the stolen painting when it was returned to the library in a mailed package Monday morning.
"I couldn't help it," she continued. "I got teary and kind of yelled and ran through the library!"
Local artist Patrick Saunders loaned the painting to the library last summer as a way to celebrate the second phase of the tower's restoration.
In October someone stole it, and the crime was thrust into the spotlight earlier this month when FOX 4 aired surveillance pictures and video of the accused thief walking off with it.
"I don`t know how many times it was shared through social media," Roberson said of our news story. "I kept hearing of all these different ways that people had heard about it."
Perhaps one of those people was the perpetrator, who included a note in the package that read:
"I made a very immature and stupid mistake by taking this painting. I apologize for the time, effort and concern put into this matter. I am very embarrassed and wish nothing but the best for Kansas City and its library community."
"I think they regretted it," Roberson said of the thief's apology letter. "I think maybe, possibly people recognized them: the picture of them or this person may have felt like they were going to get caught. So I'm glad they had thought about what they had done, and tried to rectify it and make it right."
The owner of the painting does not plan to press charges. He told FOX 4 he's just happy it was returned and he's going to let the library put it back on display soon.