This is an archived article and the information in the article may be outdated. Please look at the time stamp on the story to see when it was last updated.
KANSAS CITY, Kan. — A thief may be ready to "light it up" with a light bar stolen from an antique police car.
The light bar was stolen off an old police vehicle sitting in a KCK driveway. Jeremy Carr, the owner of the vehicle, said he spent thousands of dollars on the car and hundreds of hours making it look like an original LAPD car.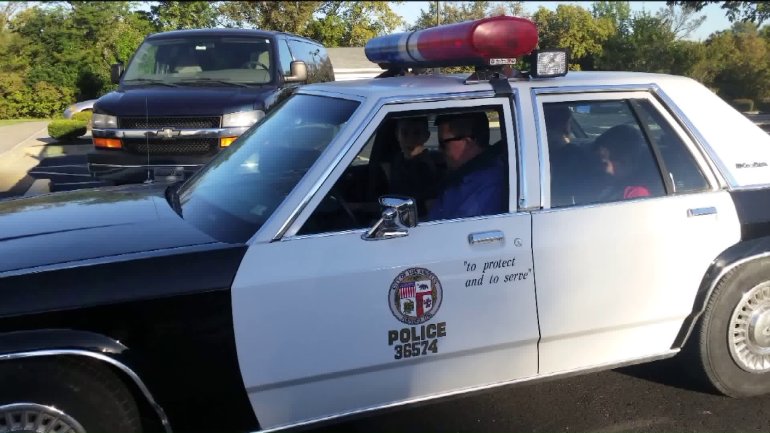 "The whole car was built around the light bar that was stolen, so it's just kind of sad because it's been a four or five year project that I've been working on," said Carr.
Carr said he collects old police vehicles and loves fixing them up to their original state. He said he spent $2,000 alone making the lights for this vehicle look as they did during the year they were used. He said they were destroyed when he purchased them.
"It's an iconic movie car, everybody knows this vehicle," Carr said. "It's always in the movies."
Carr said he let his father borrow the car for a church youth rally. Then, the next morning his father looked out of his window and noticed the light bar was gone. The crime was caught on surveillance video.
"I just watch this guy walk up to the car, walk back and forth and four minutes later it was gone," said Donnie Carr, whose son owns the vehicle.
Carr told FOX 4 he spent two years searching for these exact LAPD lights.
"Ever since he was a little kid he loved those police cars," his father said.
Carr is offering a $500 reward for information that leads to an arrest and return of the light bar. If you know anything, call the Kansas City, Kansas Police Department.