This is an archived article and the information in the article may be outdated. Please look at the time stamp on the story to see when it was last updated.
KANSAS CITY, Mo. — Across Kansas and Missouri, there's a real health danger to our children where symptoms don't exist, medicine rarely works and the money to make things better is lacking.
FOX 4 spent nearly five months investigating a health crisis that has touched both sides of the state line and every county in the area.
Shanetta Cooper is a Kansas City mom who lives in a home built before 1978, the year lead was banned from paint. During a routine visit to the doctor, Cooper learned her infant daughter, Keiana, tested dangerously high for lead poisoning.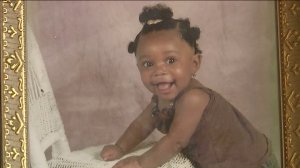 The home's invisible lead dust poisoned Keiana who, at 10 months old, faced permanent brain damage, a lower IQ, even speech and hearing problems.
"What did I do wrong? 'Cause that's what I felt like. What did I do wrong? I tried to make sure her environment was safe," Cooper said.
Kids typically get poisoned when lead paint deteriorates into dust that then ends up on toys, floors and window sills, which kids can touch and ingest.
In Kansas City, at least 300 children test high for lead every year, but because so few children ever get tested, the city's health department estimates there could be closer to 1,500 children suffering.
Although KC's health department can afford to fix about 75 homes a year, there are 157,000 more homes that could use it as well.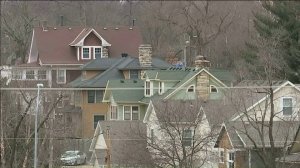 Amy Roberts with the Kansas City Missouri Health Department said the program is doing all it can for families.
With the help of federal money, it tests children for free, inspects homes and in a small amount of cases, spends thousands to replace old windows and other lead sources.
Poor, minority neighborhoods are the most at risk, but lead poisoning is possible whenever old paint gets disturbed.
"Just because families live in certain zip codes doesn't mean they may not be at risk," Roberts said. "There are some larger, fancier homes that were built before 1978, and they would also be at risk."
The problem is worse in Kansas.
Children's Mercy Hospital is headquartered in KCMO, but hospital inspectors took a trip to Topeka to inspect a home for lead after learning Ashley Corber's four-year-old son, Matthew, tested dangerously high.
"He was really sweet, the kindest, most gentle, and now it goes to the point where sometimes he has frustration outbursts and a lot of focus issues that he didn't have before," Corber said of her son.
Children's Mercy does volunteer inspections because help is scarce. It's been seven years since Kansas has received funding from the Centers for Disease Control for its prevention program.
FOX 4 learned that in 2017, Kansas didn't apply for the CDC money because it didn't know the money existed, leaving local health departments even more strained.
Jennifer Lowry runs Children's Mercy's prevention program, which has a waiting list across the state.
"States and other local municipalities had to make a choice whether they were going to continue to fund their lead programs or not," Lowry said. "The state of Missouri chose to do that. The state of Kansas didn't."
The program's average lead inspection site is two and a half hours away, but the need could be strong here at home. A state report shows that Johnson and Wyandotte counties have more than 150,000 homes combined at risk for lead paint.
Lead testing of children is usually covered by insurance. Experts recommend testing at one and two years of age. Children under six are most vulnerable because their growing bodies can absorb the neurotoxin.
Medicine is only used in extreme cases because, although the medicine may lower the amount of lead in the body, it won't reverse the damage.
There is some good news.
Wyandotte County is receiving more than $1,500,000 in federal funding this year to fight lead poisoning — and as a result of FOX 4's investigation, the state of Kansas will now revamp how it looks for federal money so it doesn't miss out on it again.
FOX4's Salvador Del Cid and photojournalist Alex Bruns also contributed to this story.