This is an archived article and the information in the article may be outdated. Please look at the time stamp on the story to see when it was last updated.
KANSAS CITY, Mo. -- Three people have been charged in Jackson County with robbery, armed criminal action and resisting arrest related to a carjacking on Monday near Admiral and Paseo.
According to court records, a victim told police that he had been checking his fluids at a gas station when he was stabbed by a tall man and hit on the head by a shorter man. He says the two men and a woman took his vehicle.
Police believe those three are:
Cheyenne Mellon, 17
Zachary Webber, 20
Caleb Patterson, 18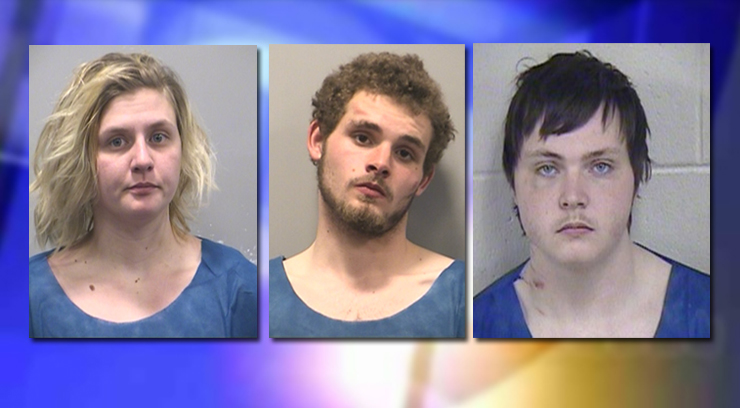 Police say after the three people took the man's car, they tracked it to 20th and I-35. Police say the suspects fled, hitting a car near 18th and Locust. During that crash, a building was hit and a gas line was severed. Police arrested Mellon and Patterson at the scene. They say Webber fled on foot but was caught.
The victim told police he had offered the suspects a ride after meeting them earlier at 31st and Main at a McDonald's. Police say one suspect told them that they had been conspiring to rob the victim for days.
Prosecutors requested $150,000 cash bond.
Previous coverage: