This is an archived article and the information in the article may be outdated. Please look at the time stamp on the story to see when it was last updated.
BLUE SPRINGS, Mo. — A woman says a trip to the dog park nearly cost her three little dogs their lives.
It happened at the Blue Springs Dog Park near Lake Rememberance.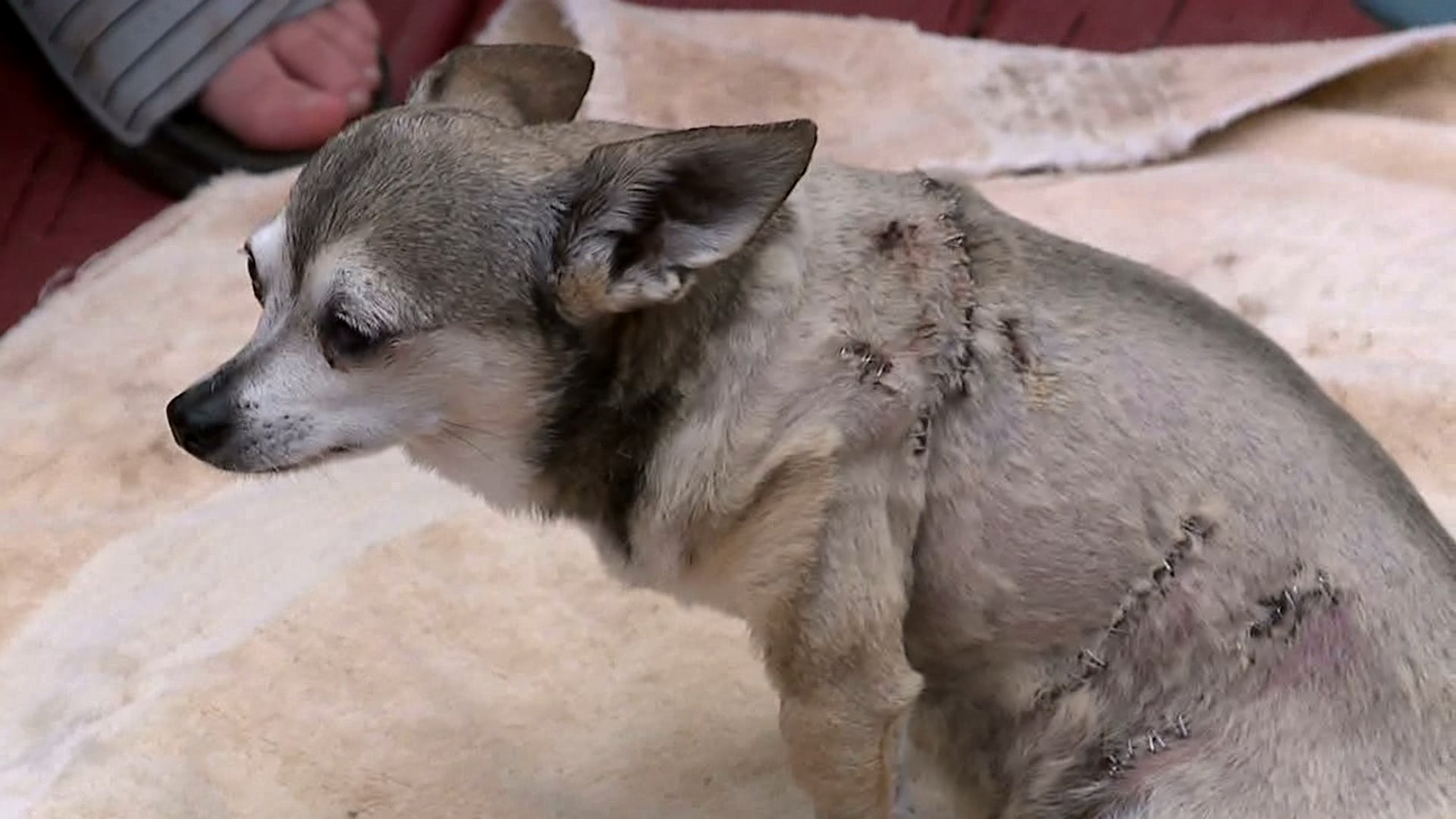 "It was extremely traumatic," Tere Lee said.
Lee claims when four much larger Husky-type dogs arrived at the park last week, they nearly tore her tiny dogs apart.
Photos and video show where her dogs were bitten, shaken and skinned. She says she even had to literally beat the larger dogs off of her tiny Chihuahuas and Yorkie.
Two of her dogs needed surgery at the veterinarian. The third has puncture wounds on her back leg, but still has trouble walking.
Lee says so far, it's cost her more than $4,000 in vet bills.
"Pee Wee had a broken rib," Lee said. "He had some herniated bulges on him. They basically skinned him. He's got a right muscle torn under his right leg, puncture wounds all down his side. He went into surgery first. They really didn't think he would make it."
Lee did file a complaint with the city's animal control department and she says the couple who owns the larger dogs may split the treatment costs with her.
The dog park is divided into three sections, with one reserved for smaller dogs less than 25 pounds. Lee did not have her dogs in the designated small dog park. The park also has a rule that each owner or handler can bring only two dogs on site. Lee had her three small dogs and one larger dog.
Both dog owners are expected to appear in Blue Springs municipal court Friday to sort out this mess. In the meantime, sympathetic pet owners have been donating money to help pay the vet bills.