This is an archived article and the information in the article may be outdated. Please look at the time stamp on the story to see when it was last updated.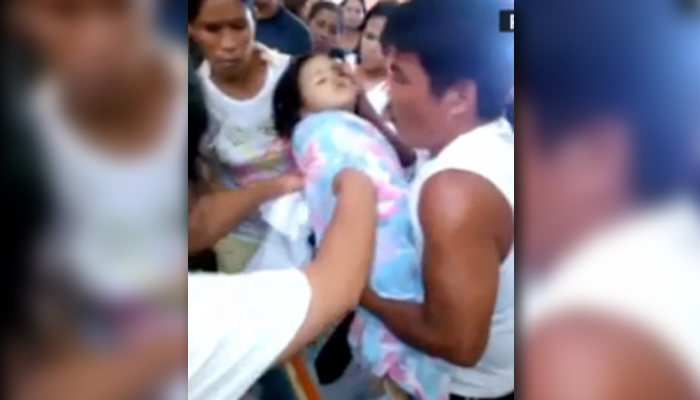 MINDANAO, Phillipines — A three-year-old girl who died of a fever woke up at her funeral in the Phillipines, Sky News reports.
The girl was declared dead on Friday, July 11 by medical personnel in Zamboanga del Sur, Mindanao. At her funeral on Saturday, the child began to move her head, alerting her family she was alive. After checking for a pulse, the family gave her water before rushing her to get medical attention.
Video of the ordeal was posted to Sky.com. A number of people can be seen huddled around the child before a man picks up her limp body and carries her away.
The current condition of the girl is unknown.