This is an archived article and the information in the article may be outdated. Please look at the time stamp on the story to see when it was last updated.
KANSAS CITY, Mo. — The following is information outlined in the probable cause statement filed by Jackson County Prosecutor Jean Peters-Baker on Wednesday, Sept. 3, as she brought first-degree murder charges against Brandon Howell, 34, for the deaths of Lorene Hurst, 88, her son, Darrel Hurst, 63, and Susan Choucroun, 69.
At approximately 12:50 p.m. on Tuesday, Sept. 2, officers received a 911 call from #1 E. Woodbridge Lane in South Kansas City, from a woman who said, "Help at address, shotgun", and then hung up.
When officers arrived, they observed the garage doors to that home, as well as #3 E. Woodbridge Lane were open.
Officers entered #1 Woodbridge Lane and located a man and woman in the basement. They were severely beaten, in critical condition.
Officers then began to search house-to-house for additional victims. They found two more victims suffering from gunshot wounds in the front yard of #7 E. Woodbridge Lane. The victims were identified as Lorene Hurst, 88, and her son Darrel Hurst, 63.
According to the probable cause statement, witnesses at the scene heard several gunshots and say they saw a beige Toyota Highlander driving south on Woodbridge, stopping in front of #3 E. Woodbridge and getting out of the vehicle with a long gun to approach Susan Choucroun who had just come out of her house. The gunman then shot the victim one time and left the scene.
Then, at approximately 3:50 p.m. on Tuesday, police were called out to the Motel 6 located at 8320 Prairie View Rd., in KC's Northland. Three people staying in Room 246 said a man followed them into their room and assaulted them. They fled from the room and the man chased after them.
At 3:52 p.m. an officer located the 2002 beige Toyota Highlander that had been missing from a Woodbridge Lane. It was located in the parking lot at 7749 NW Prairie View Rd.,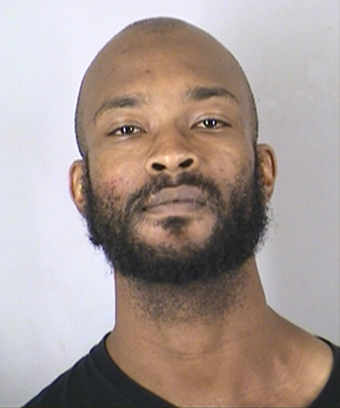 At 11:49 p.m. officers were called out to I-29 and NW Barry Rd., on a 'suspicious person'. Officers arrested Brandon Howell, 34, who they say was in possession of a 12 gauge shotgun. The weapons had four shells in the magazine tube. Howell also had in his possession a set of Toyota vehicle keys.
At about 2 a.m., Wednesday, police put Howell in a lineup and two of the three victims from the Motel 6 assault positively identified Howell as the man who assaulted them.
At 5:10 a.m., after obtaining a search warrant, detectives took the Toyota key Howell was carrying and went to the tow lot to see if it started the Toyota Highlander that belonged to the Woodbridge homicides/assaults victims.
It did, according to police.
During their investigation, detectives also discovered Brandon Howell purchased a shotgun in January 2000.
Related links:
Charges filed against Brandon Howell