This is an archived article and the information in the article may be outdated. Please look at the time stamp on the story to see when it was last updated.
KANSAS CITY, Mo. — Friends and family gathered Thursday afternoon to remember the life of Tom Pickert, the husband, father and attorney killed outside his Brookside home two weeks ago.
Pickert's memorial service was held at Community Christian Church at 46th and Main. With permission from the family, it was livestreamed for those who cannot attend. Watch the service in the Facebook video below.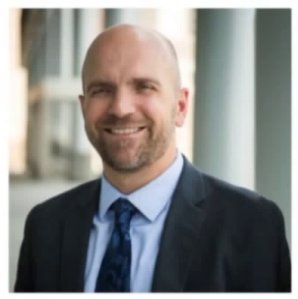 Tom Pickert, 39, had just returned from walking his children to school when he was shot and killed in front of his home at W. 66th Terrace near Brookside Road on a Wednesday morning at about 8:00 a.m.
Dr. Emily Riegel, Pickert's wife, is a palliative care doctor at The University of Kansas Health System, treating and caring for people with serious illnesses.
The day after her husband was killed, a spokesperson from The University of Kansas Health System released a statement on Riegel's behalf.
"She also told me, 'I want to tell Tom's story. She said, I want everyone to know the kind of person that he was and what he means to our family but she said, I just don't have the capacity to do it now," explained Jill Chadwick.
Chadwick said she thought it was remarkable how strong Emily Riegel sounded, although obviously deep in grief.
"I could hear anger in her voice. I could hear concern for her children in her voice," said Chadwick.
As for the investigation, click here for the latest on the leads on which police are working.