This is an archived article and the information in the article may be outdated. Please look at the time stamp on the story to see when it was last updated.
KANSAS CITY, Kan. — Back in October, a Tonganoxie girl asked for presents for sick kids instead of herself for her birthday.
On Thursday, she got her birthday wish. It was a special delivery at the KU Health System's main campus.
"Barbies, kitchen sets, sheets for the bed, barbies, some baby toys," 10-year-old Kadynce Loyd said, listing off some of the items she wheeled into the hospital.
They were all gifts, more than 100, Kadynce said she didn't want for herself and has been collecting for more than a month.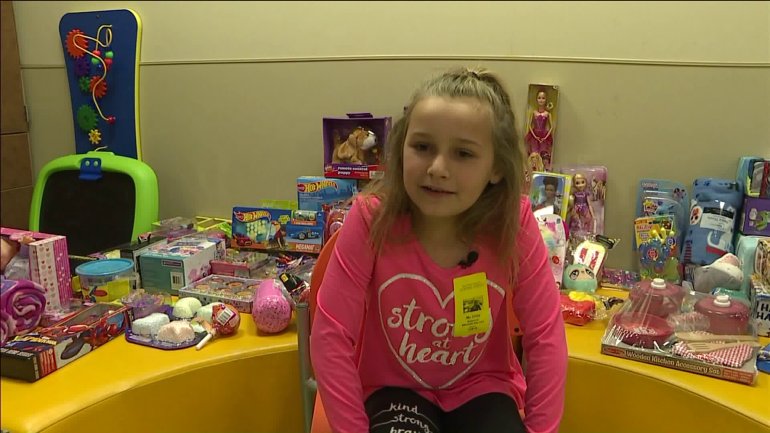 "I didn't want any toys for myself," Kadynce said back in October. "I wanted toys for kids who can't afford them, or kids who are in the hospital and don't have enough money, or can't go out and buy their own toys."
"People were reaching out from all over," said Kadynce's mom, Brooke Heller. "We had friends and family from all over the country that sent us stuff, and then friends of friends, and even a Royals player donated. It's just more than we ever expected."
Royals pitcher Brad Keller sent her a note saying he was Kadynce's number one fan, along with some presents for her to pitch in.
Some of her other fans that day were the nurses in the PICU.
"What a wonderful thing for the Christmastime around here," nurse manager Jamie Milnes said. "It's very sweet of you. You have such a giving heart at such a young age. Thank you on behalf of all the patients that will be recipients of these gifts. It's very generous. It's very heartwarming, and we appreciate her. These gifts will keep on giving smiles and happiness to children."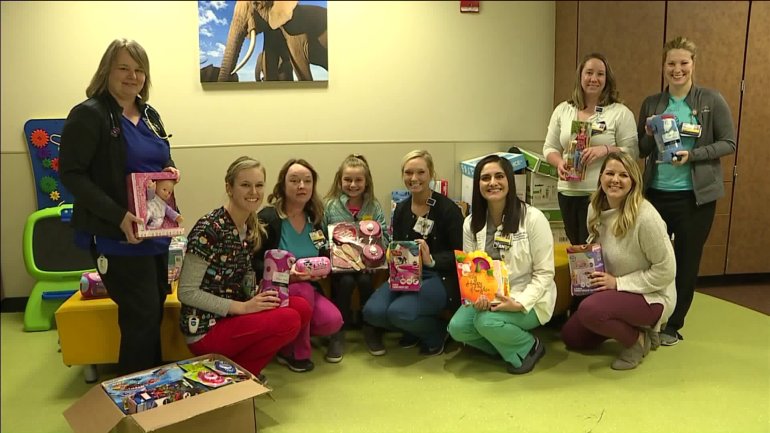 Milnes said Kadynce not only brought toys but items that really make a difference in their department.
"Something as simple as having fun sheets for them to sleep on or a cute little gown or shirt for them to wear really can make a difference and put a smile on their faces, and that's awesome," Milnes said.
"They don't get to do as much stuff as I can, so I wanted to bring stuff down here for them," Kadynce said.
Her mom said she always tries to think of others before herself.
"I'm just really proud of her," Heller said. "You couldn't ask for anything better from a ten year old. It's just very moving."
"It makes me really happy," Kadynce said.
Kadynce was able to get a lot of the toys through family and friends, as well as Facebook. Some people she didn't even know donated gifts for her drive.
Although toys definitely help the children at KU Health System's PICU, Milnes said babies and teenagers often are forgotten. Items like onesies, teething rings, headphones, adult coloring books, and movies for teens are items they don't often get, but could really use.