This is an archived article and the information in the article may be outdated. Please look at the time stamp on the story to see when it was last updated.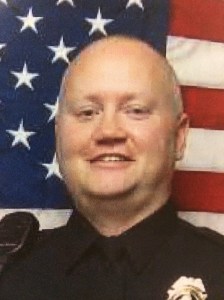 TOPEKA, Kan. — Two men are in custody, one for allegedly shooting and killing a Topeka police officer, another for allegedly helping him escape.
Corporal Jason Harwood, a decorated 15-year veteran, was killed Sunday during a traffic stop.
He leaves behind a wife and two children.
Late Sunday afternoon, Harwood stopped a car in east Topeka, and in the middle of the stop, he was shot.
Authorities said the blueish-greenish passenger car then drove away.
According to Shawnee County Sheriff Herman Jones, citizens saw Cpl. Harwood in distress and tried to help by giving him CPR and called for help at approximately 4:45 p.m.
"Brave, compassionate individuals that would stop for something that's as tragic as that," Jones said.  "Our citizens like that are our true heroes."
Harwood was pronounced dead at an area hospital at about 5:00 p.m.
"He was an outstanding police officer. He was a loyal public servant. He loved his job. It was more than a job for him. It was a career. He had been a canine officer, was recently promoted to corporal,"  said Topeka Interim Police Chief Tony Kirk. "I'm sure he had aspirations to extend his career and rise through the ranks as much as he could and unfortunately, he's not going to have that opportunity to do so and that's really disappointing, really tragic."
Chief Kirk said there have been nine Topeka police officers killed in the line of duty.
"I know for sure in my 28 years, six, and that's far too many," he said.
Mental health professionals are on standby to help officers and other staff deal with the tragedy. A peer support team of trained officers "stand ready and available to help officers work and navigate through these tough times."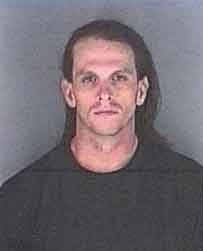 Ross Preston Lane, 30, was arraigned early Monday morning and is being held without bond after police arrested him in Lawrence, Kan.
Police say Lane contacted Randy Ridens shortly after he allegedly shot Cpl. Harwood and that Ridens picked him up on a stolen motorcycle, helping him elude police. Ridens is also being held in the Shawnee County Jail on one million dollar bond.
"It affects people in different ways,"  Chief Kirk said. "The first thing that you feel is shock. It's like, 'Oh my God, we just went through this less than 18 months ago. It just happened to be on a Sunday.' Now we are trying to wrap our minds around, okay how did this happen and what are we going to do? And how are we going to cope and get through this?"