This is an archived article and the information in the article may be outdated. Please look at the time stamp on the story to see when it was last updated.
KANSAS CITY, Mo. -- Traffic along southbound I-435 was diverted onto westbound I-70 near 40-Highway Thursday morning as first responders investigated a deadly crash involving three vehicles.
The crash happened along southbound I-435 near Raytown Road.  Several vehicles were involved in this crash.
Southbound I-435 was closed at I-70 for nearly three hours. Police forced traffic off of southbound I-435 onto westbound I-70.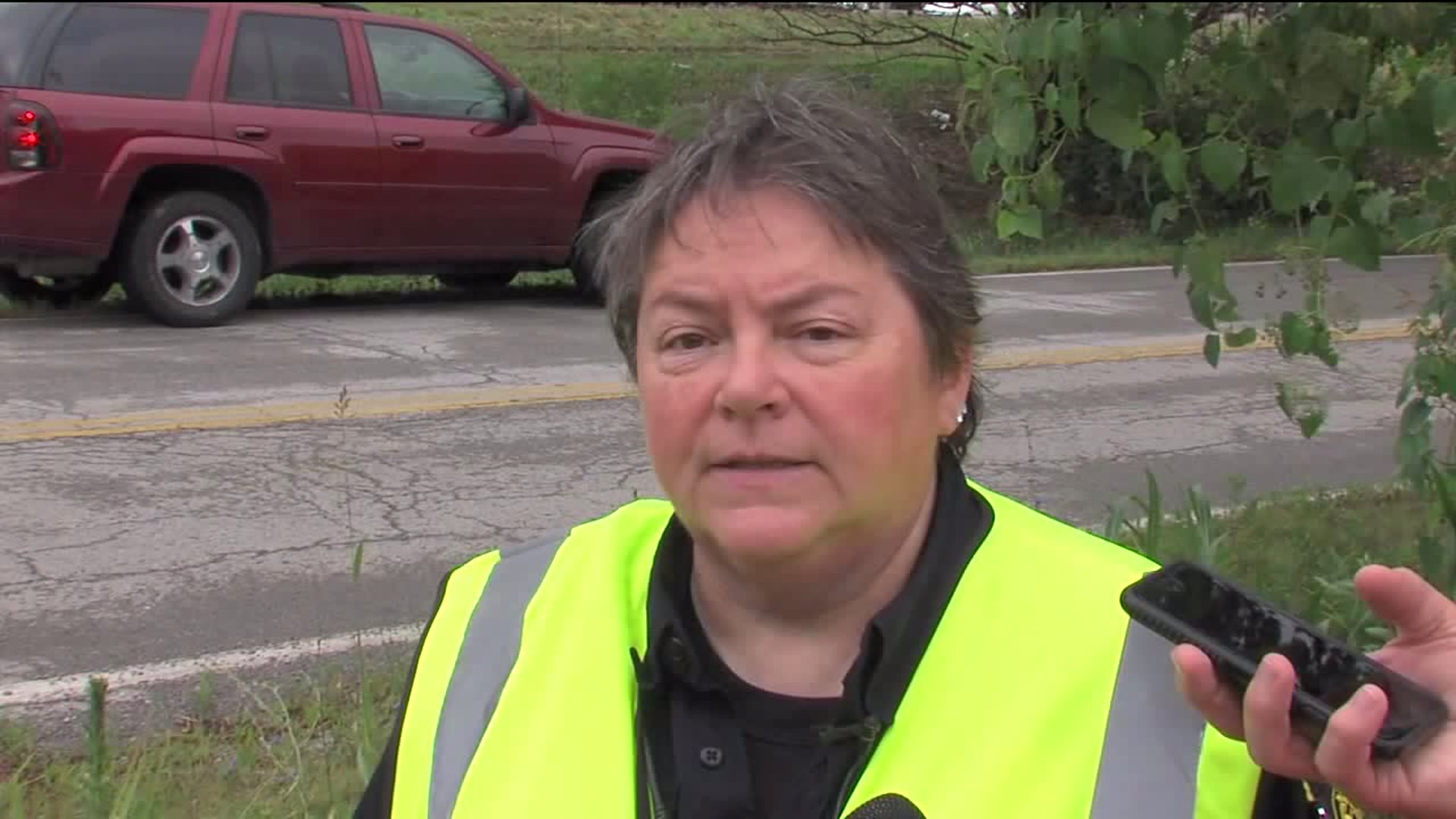 "We're looking at probably another hour of our investigation here on the scene, and then we'll get the road open," Sergeant Deb Randall said around 8 a.m. "We're trying as fast as we can to get it open. We hate having it shut down, but it is what it is."
The interstate reopened just before 9 a.m.
Multiple first responders were on the scene. Authorities say at least one person died. That person was not wearing their seat belt.
"When you don't wear your seat belt, you have no control what your body does," Sgt. Randall said. "So when the car hits at 60 mph, your body is going to hit at 60 mph and be thrown out of the vehicle, around the vehicle."
There is no word yet from authorities on the cause of the crash.
Meteorologist Karli Ritter says around the time of the crash, the radar showed heavy rain and lightning over the area. Authorities have not said whether the weather caused the crash.
Radar at 5:48am showed lightning & heavy rain over 435 & I-70. Nick Vasos is reporting on the deadly accident there pic.twitter.com/sFxOdhxeC9

— Karli Ritter (@KarliRitter) July 13, 2017
KCMO - SB 435 CLOSED before I-70. Deadly wreck past Raytown Rd. Traffic jammed beyond 23rd. pic.twitter.com/1kyJbeRjgX

— Nick Vasos (@NickVasos) July 13, 2017