This is an archived article and the information in the article may be outdated. Please look at the time stamp on the story to see when it was last updated.
KANSAS CITY, Mo. — A big joint announcement from Truman Medical Centers and Cerner this week: The two have developed new software to help doctors and nurses potentially save people from becoming opioid addicts.
A few years ago, Cerner came up with similar software to combat sepsis, a potentially fatal blood infection. The electronic health record company estimates that technology saved about 5,000 lives once it started giving it away to its clients.
Now, it wants to do the same thing with this new software to save people from opioid addiction.
"I think we want to do our part," pharmacist Joanne Hatfield said Friday evening. "I think everyone understands that this is a real big problem, and what can we do to help with the solution?"
Hatfield isn't your typical pharmacist. She can often be found at the bedside of patients at Truman Medical Center's Pain Management Clinic. She's the clinical lead pharmacist for the clinic.
Truman's clinic prides itself on being an opioid-free pain management clinic.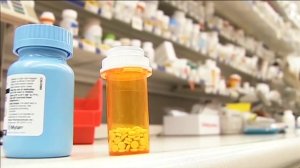 For the last two years, Hatfield's spent a lot of time on her computer.
"I reviewed a lot of patient profiles," she emphasized, "and made a lot of recommendations to providers."
One of those recommendations has been to ask physicians to lower the dosage of opioids they prescribe patients.
"We have really done a lot of work to educate our providers that maybe a smaller quantity is just as effective," Hatfield said, "and we see just as good of pain control in our patient population."
She continued, "statistics show that many patients that use opioids for recreational use received them from a friend or a relative for free."
"So if we can decrease the amount of extra opioid medications left after a prescription," she added, "that they aren't in need of using, then hopefully we can lessen the recreational use or the potential risk of addiction."
It's just one way she's trying to figure out ways to curb the opioid epidemic in Kansas City.
This week, another solution emerged — on a boarder scale. Thanks to her work, the work of her counterparts at the University of Missouri Health Care System and Cerner.
"I think that, in the beginning, I was doing a lot of this work on my own," she said, "not knowing what else was available to us. So this will be a very valuable tool but also a time saver."
Cerner announced it and Truman Medical Centers have developed software that doctors can use anywhere — even from the hospital room.
It will let them know when a patient already has prescribed opioids, if that patient should get any more with an opioid conversion calculator, and lets the doctor check statewide drug databases (to see if the patient is doctor hopping).
All because of Hatfield.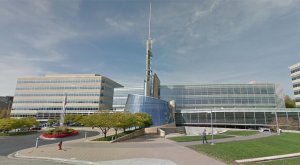 "We can utilize the tools to use her brain throughout the day," said her boss, Joel Hennenfent. "Twenty-four hours a day, seven days a week, 365 days a year."
The Truman Medical Centers system director of pharmacy continued, "Not only can they (Cerner) do that here, but as they roll this out to all of their clients, it will touch across the country."
So what started with one computer could stymie the tidal wave of pills consumed in America and save lives and families across the country.
"We go into this profession to touch patients lives," Hennenfent said, "and this is a great way to touch patients lives."
Those on the front lines of the addiction epidemic also weighed in on Cerner's announcement.
"First Call is heartened to see the medical community — in particular, pharmacists — get involved in real solutions to stem the tide of the opioid crisis," said Susan Whitmore, president and CEO of First Call.
"As the chair and organizing agency of the Greater Kansas City Opioid Treatment work group, we know that effective approaches to treating substance use disorder need to be interdisciplinary and multi-pronged," she wrote in a statement.
"First Call," the statement continued, "is proud to be working in community with Truman Medical Center and others, and will continue to offer resources around the clock through our 24/7 crisis call line to individuals and families looking for help with addiction."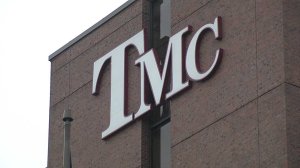 Hatfield said Truman's taken steps to reduce its IV opioid use by more than 12 percent year over year. That translates into 10 fewer patients a day than this time last year.
Multiply that by all the hospital systems using Cerner; that could be a game changer for so many families.
In addition to having software for opioid prescribing, Truman Medical Centers also formed its Opioid Stewardship program.
That program takes a holistic approach with various care providers. It includes collaboration with those in the psychology department and in social work. It may also involve directing patient education, sometimes at the bedside, as Hatfield does.
Pharmacists discuss lower medication dosages, or alternatives to opioids with patients. Those alternatives may be other medications, or no medication; physical therapy, counseling, even simple distractions like music and coloring to help patients find a different kind of comfort.