This is an archived article and the information in the article may be outdated. Please look at the time stamp on the story to see when it was last updated.
KANSAS CITY, Mo. -- Kansas City, Mo., police say they found a man and woman dead inside of a home near 45th and Benton Thursday morning.
Police say the call came in around 6:15 a.m. No other details were immediately released.
A Fox 4 crew at the scene says there was some sort of disturbance in the house prior to their deaths.
Officials at the scene also told our crew that there was a 16-year-old at home in the basement when everything happened. That teen was not injured.
Police say they are not actively searching for any suspects, and the teen who was in the house is not being considered a suspect.
This a homicide investigation, according to police.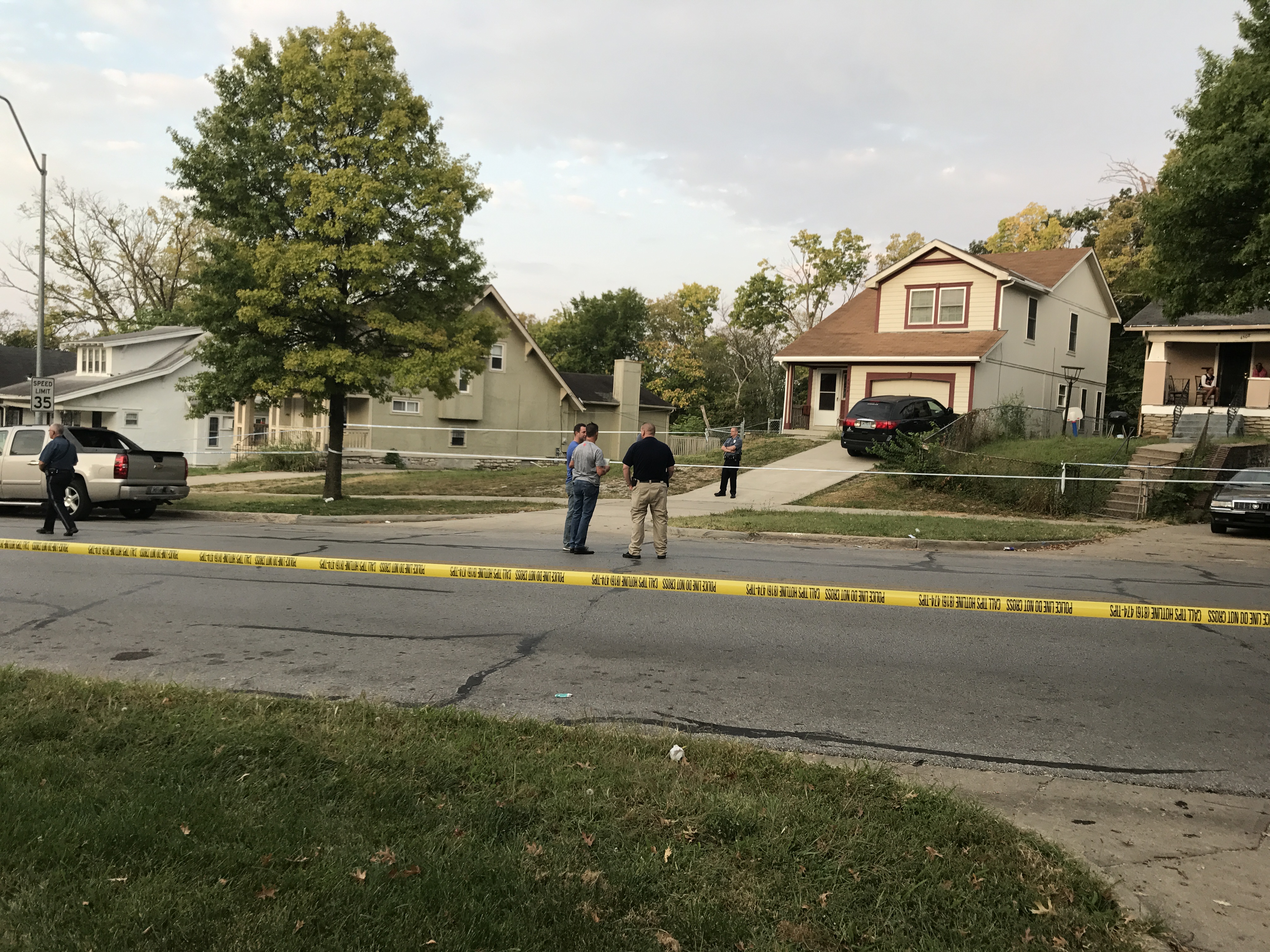 "When we locate deceased people inside, we slow the investigation down and do a meticulous entry and collection of evidence. So right now I can tell you if it's a double homicide or exactly what happened," Kansas City police spokesperson Stacy Graves said.
As of 8 a.m., officers were waiting outside of the home for a search warrant so they could go inside and begin their investigation.
"To make our community safer, we need you to come forward and work with us to try and make it safer. Just try to provide information to help us on our investigation," Graves added.
Refresh this page for the latest or turn your TV to FOX 4.
Tap here for a look at the area where the bodies were found.
[protected-iframe id="50c2db56223c17a9cfc76f50e6ad7c74-28016812-78417489" info="https://www.google.com/maps/embed?pb=!1m23!1m12!1m3!1d932.3315835819332!2d-94.54735423407041!3d39.04458955842713!2m3!1f0!2f0!3f0!3m2!1i1024!2i768!4f13.1!4m8!3e6!4m0!4m5!1s0x87c0e56a1da61461%3A0x2f245e881d7882c!2sBenton+Blvd+%26+E+45th+St%2C+Kansas+City%2C+MO+64130!3m2!1d39.0443396!2d-94.546854!5e1!3m2!1sen!2sus!4v1505391292388" width="600" height="450" frameborder="0" style="border:0" allowfullscreen=""]