This is an archived article and the information in the article may be outdated. Please look at the time stamp on the story to see when it was last updated.
KANSAS CITY, Mo. — Two fortunate families have new homes to call their own Thursday thanks to a Jackson County program that makes dilapidated houses livable again.
The Constructing Futures program takes structurally sound, but run-down houses, and transforms them into American Dreams for deserving families who have struggled to escape homelessness.
County Executive Frank White surprised Dyon Holman and her 8-year-old son Derrion, with a tour of their new home Thursday morning.
The single mother had been living in a homeless shelter for a month before turning her life around.
Now, she's about to get her license to become a Certified Nursing Assistant.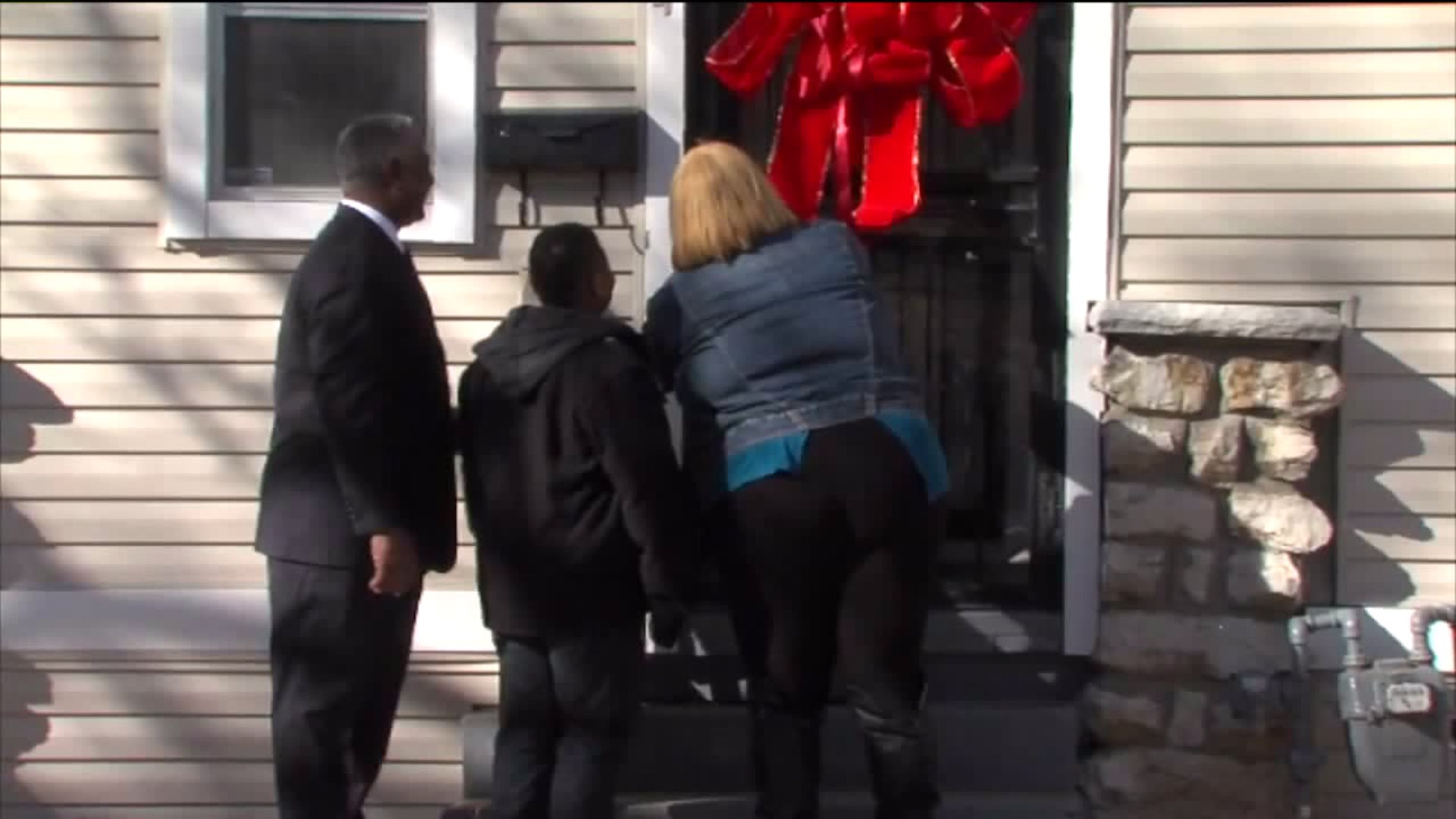 "I'm just thankful my son will have his own backyard," Holman said. "I don't have to worry about violence. Well, I know there's violence everywhere, but I don't know, I'm just happy."
The house, near 44th Street and Park Avenue, was rehabbed by former prison inmates who learn construction trades as part of the job training aspect of the program.
Once they finish remodeling a home, their odds of ending up back behind bars drop dramatically.
Both rehabbed houses are in Ivanhoe, which about 20 years ago had the highest crime rate in Kansas City. Now the neighborhood council says it's becoming a place where more people want to call home.