This is an archived article and the information in the article may be outdated. Please look at the time stamp on the story to see when it was last updated.

KANSAS CITY, Kan. — A woman accused of hitting a group of teenagers with her car in January 2015, killing one of them, is finally getting her day in Wyandotte County District Court.
Tamika Pledger, 41, is charged with one count of involuntary manslaughter and four counts of reckless aggravated battery for allegedly hitting those four teenagers with her car in the 1300 block of Troup Avenue.
Witnesses told police the four teens were among a bigger group of students who had gathered near the street to watch a fight that reportedly involved Pledger's niece.
Pledger said she was on her way to break up the fight when she crashed into the teens.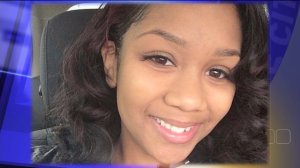 In January 2015, the victims included 16-year-old Tierra Smith, who was killed,  a then-17-year-old boy who suffered a broken leg, a 16-year-old girl and a 14-year-old girl.
Court documents show police estimate Pledger was driving at least 54 mph in a 20 mph zone when her silver Mercedes Benz slammed into the four teens.
"So that could've been the case where someone called her to break up the fight. I'm not sure," Wyandotte County Unified Government Commissioner Tarence Maddox said in February 2015.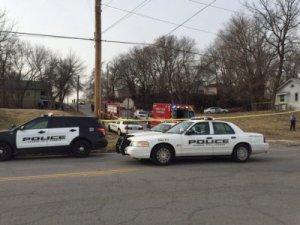 Maddox is friends with Pledger and said he drove past the scene right after it happened. He said she told him she tried to stop, but couldn't.
Since then, Pledger has been outspoken about the charges against her and written letters and filed motions to get the charges dropped. She faced additional trouble and jail time after the Wyandotte County Prosecutor's Office played a phone conversation Pledger had with a friend. Prosecutors said that despite being ordered to have no contact with the teens she's accused of hitting, Pledger tried to convince them to advocate that charges against her be dropped.
She allegedly told the friend in the conversation:
"What I really want to do is, if I don't get out of here, I need you guys to go on the Plan B, Plan C. My Plan B and C is to get with the family and the media… all you guys together and say, 'We will not press charges on her. We know it was an accident. We don't know why she's still in there. We're asking for them to drop the charges and let her go.'"
Months after the crash, Pledger held a news conference where she offered condolences to 17-year-old Tierra Smith's family. She was sentenced to six days in jail for contempt.
At the time of the deadly crash, Pledger had recently filed for a seat on the Board of Commissioners of the Unified Government of Wyandotte and KCK, which was formerly held by Mayor Mark Holland.
Although cameras are not allowed in the courtroom, look for updates on the trial on FOX 4 newscasts, fox4kc.com app and website and our FOX 4 Kansas City Facebook page.
On Sunday, Pledger posted a video to YouTube, which hints at what her defense team is likely to argue at trial.